Castles of the Slavs
Slavic tribes settled throughout the eastern parts of present-day Germany. The Main-Regnitz-Wends had already been brought under Frankish sovereignty in the 8th century. The conquest of the Slavic territories east of the Elbe, by contrast, occurred at the beginning of the Slavic castle-building period.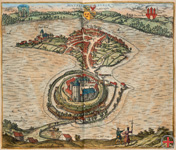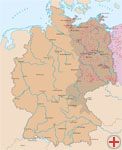 To defend themselves against the Frankish-German Empire the inhabitants erected numerous ringworks of earth and timber in the time between the 8th and the 12th centuries. At first they built extensive refuge forts, later smaller complexes and fortified sanctuaries. Houses and wells give evidence of permanent settlement, while finds of weapons, spurs and jewellery bear witness to an upper class that became assimilated and in some cases ruled – in Mecklenburg – until 1918. In other places the East Frankish conquerors built Slavic-style hill forts as their seat of power. Most of these fortifications were destroyed, while others – as in Brandenburg, Oldenburg or Spandau – formed the core of communities with their "Kietze", or feudal service settlements, which later evolved into cities.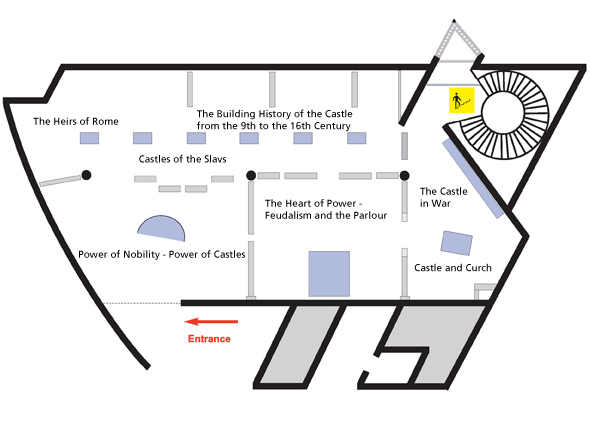 Floor Plan I. M. Pei Building - first floors - German Historical Museum
Please click the headlines to enter the exhibitions areas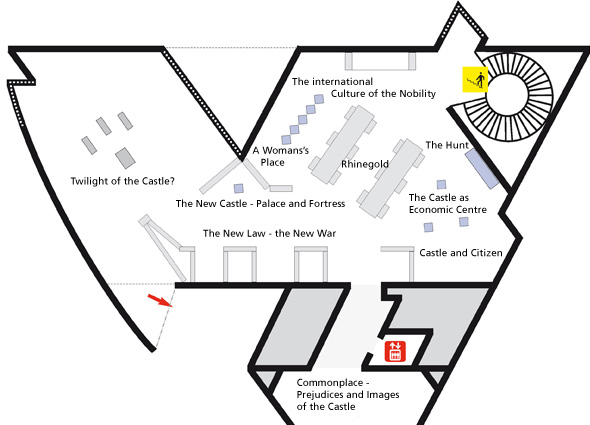 Floor Plan I. M. Pei Building - second floors - German Historical Museum
Please click the headlines to enter the exhibitions areas