The New Law – the New War
The importance of central imperial power in the Holy Roman Empire waned more and more as of the 13th century. The imperial princes succeeded in forming their own cohesive dominions. The castles of the nobles stood in the way of the consolidation of princely territories.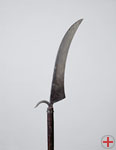 Mit dem Ziel, künftig bewaffnete Auseinandersetzungen The princes and the cities came to see the existing right to wage feuds to settle conflicts as an economic hindrance and disturbance. With the aim of avoiding future armed conflicts and deciding claims in court, Emperor Maximilian proclaimed the "Eternal Public Peace" in 1495 before the Reichstag in Worms. It succeeded in criminalizing feuding nobles as "robber barons" and then in capturing, with the combined efforts of the princes and cities, their castles by military means.
From the 15th century the image of war was increasingly determined by hordes of mercenaries. Foot soldiers took over the decisive role in battle once played by the armoured cavalry of the nobles. This fundamental transformation in the conduct of war shook the social standing of the aristocracy. Henceforth nobles were forced to integrate themselves into the princely state.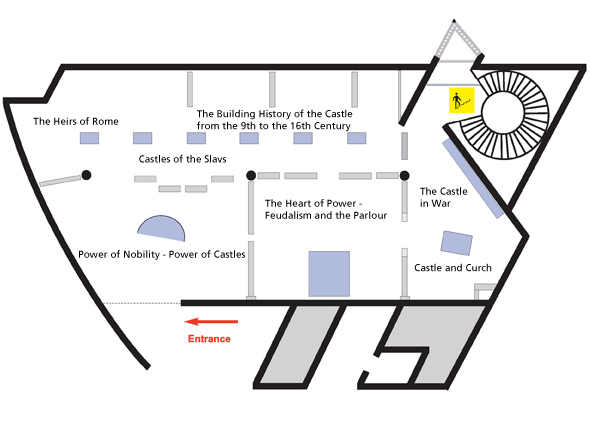 Floor Plan I. M. Pei Building - first floors - German Historical Museum
Please click the headlines to enter the exhibitions areas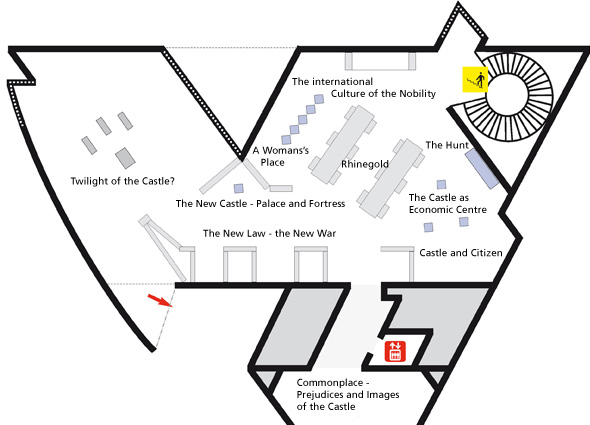 Floor Plan I. M. Pei Building - second floors - German Historical Museum
Please click the headlines to enter the exhibitions areas