The Heart of Power – Feudalism and the Parlour
Feudalism formed the basis of the legally, economically and socially unequal social order. At a time when there was no significant monetary economy, services could only be rewarded by giving land. The feudal lord was shelter and shield, the vassal obliged to give him counsel and help. They pledged allegiance to one another and established a lifelong personal relationship of service. With time the fiefdom became hereditary.
Apart from the fief a noble also had hereditary property possessions, the "allodium", at his disposal. It was not subject to feudal obligations. Allodial property was particularly suited for building castles.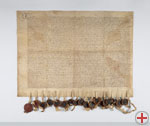 For lord and vassal it was essential to keep track of the legal conditions. Written contracts were introduced in the High Middle Ages and came to be used at every noble court by the 15th century.
The place in the castle where power manifested itself most clearly was a heated parlour on the ground floor. It was the centre of the castle; here "court was held", here negotiations took place and documents were signed, but this was also where they resided and dined. The architecture of the parlour was correspondingly elaborate.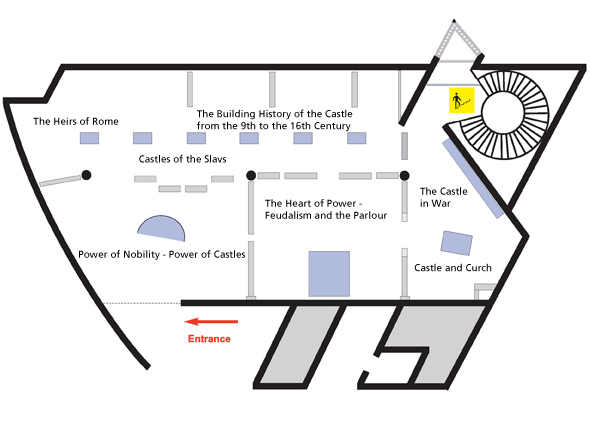 Floor Plan I. M. Pei Building - first floors - German Historical Museum
Please click the headlines to enter the exhibitions areas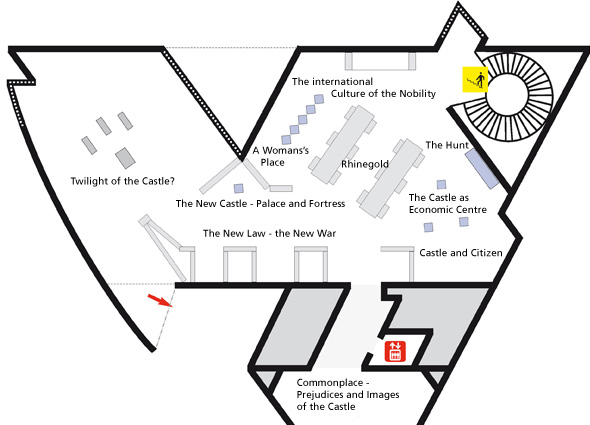 Floor Plan I. M. Pei Building - second floors - German Historical Museum
Please click the headlines to enter the exhibitions areas