The Castle as Economic Centre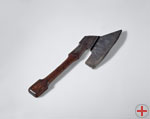 The basis of the economy always consisted of taxes for the use of the land by peasants. Taxes were also imposed as a service in return for the internal and external keeping of the peace. Smaller castle properties resembled a fortified farmstead. In the case of larger castles, proprietary trade and husbandry were carried out in the bailey or else in the regional "manor", "dale" or "estate". These economic areas formed the core of future European cities.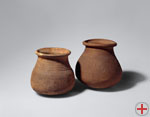 The control of urban marketing and coinage rights turned into the most important source of revenue for the overlords. Further income came from the exercise of such rights as parochial sovereignty, justice, customs and safe conduct or the collection of the wine tax. Rent and taxes from mills and inns were also very lucrative. Less gainful however were one-off payments from weddings, baptisms or burials, because they also involved maintenance obligations.
The duties of peasants to personal service and haulage were increasingly replaced by wage labour done by the lord's own farmhands and maidservants. Remains of the proprietary husbandry carried out with them have survived beyond the Middle Ages: many mills and farmsteads from long-since abandoned castles are still in existence.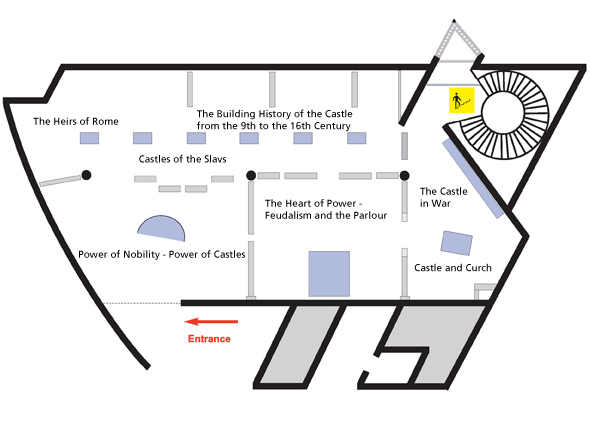 Floor Plan I. M. Pei Building - first floors - German Historical Museum
Please click the headlines to enter the exhibitions areas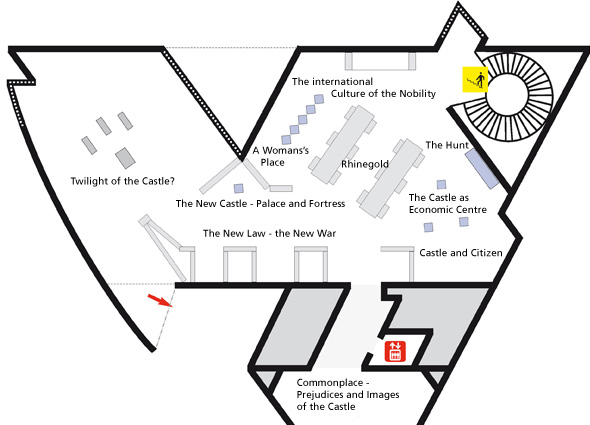 Floor Plan I. M. Pei Building - second floors - German Historical Museum
Please click the headlines to enter the exhibitions areas