Commonplace – Prejudices and Images of the Castle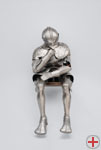 The image of the castle was transformed in the course of centuries. It was always more than a building: it was a sign of power. In the Middle Ages it stood for the God-given order; the tower was an attribute of saints or a symbol of the Virgin Mary.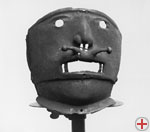 In the Early Modern Age the representation of a destroyed castle came to be seen as an image of the transiency of power The castle ruins stood for time and the temporality of past epochs and vanished dynasties. Interest in history was oriented on castles. The characters and legends that once enlivened the fallen walls inspired outpourings of imagination and fantasy. Castles mark the German countryside, characterize it and give identity to the regions.
The romantic enthusiasm for all things medieval produced many myths and prejudices about life in that distant age. This room brings together images of the castle from two centuries and is devoted to refuting many misconceptions.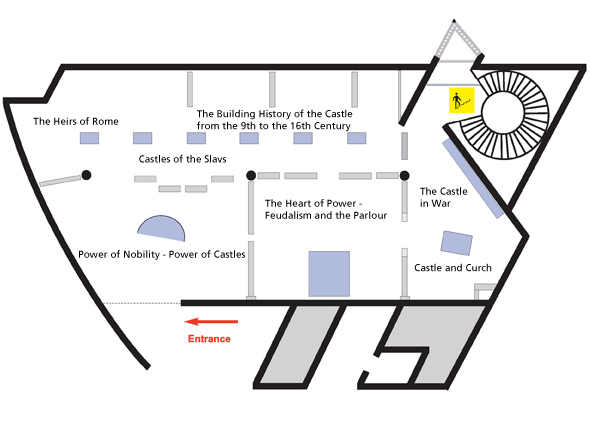 Floor Plan I. M. Pei Building - first floors - German Historical Museum
Please click the headlines to enter the exhibitions areas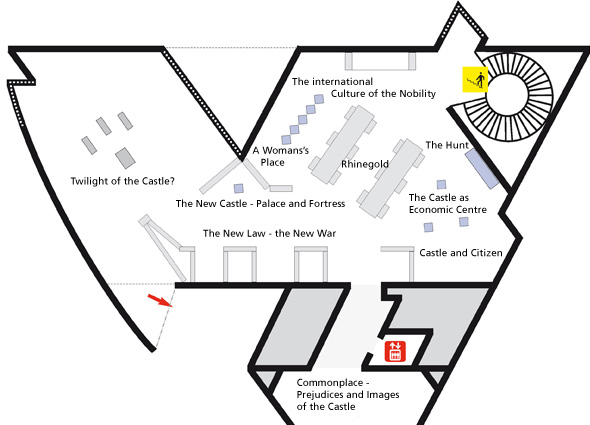 Floor Plan I. M. Pei Building - second floors - German Historical Museum
Please click the headlines to enter the exhibitions areas