Picture Archive
The Picture Archive of the Deutsches Historisches Museum is your first point of call for requests for images of objects in the museum's collection. Beyond that, the Picture Archive is also an extensive photography collection in its own right. The picture collection is accessible for scientific research.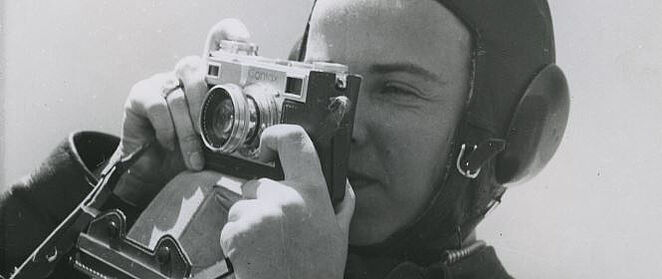 In contrast to the art photography held in the DHM's Photo Collection, the Picture Archive primarily contains the select holdings of photojournalists and former news and stock-photo agencies, as well as the photographic object records and photographic collection of the defunct, communist-era Museum für Deutsche Geschichte. The latter's collection focussed on the labour movement (German and international), the general history of the GDR, and the photographic documentation of the militaria collection of the former Royal Prussian Armoury.
Since its founding in 1990, the Picture Archive's original collection has grown substantially thanks to its rigorous acquisition activities and accessions of numerous important photo agency archives, which chronicle German and European history from a variety of perspectives. These include, for example, the 1.5 million negatives in the archive of Sportbild Schirner (best known for its images of sports history from the 1930s onwards but which also traces the political and cultural history of West Germany), along with the photographs from the agencies Presse-Foto Röhnert and Schostal.
Another notable collection area of the Picture Archive is made up by bequests of former professional photographers working in the GDR.
The collection of the Picture Archive is thus not only a rich source of material for the DHM's own exhibitions, it also provides other museums, publishers, and stock-photo agencies with historical visual material.
Ordering Images
Image files are purchasable at a fee. The subsequent use of the image is also subject to fees.
Contact
Monday to Friday 9 am to 1 pm
Tel. +49 (0)30 20304-220
Fax +49 (0)30 20304-543
bildarchiv@dhm.de
Postal adress: Unter den Linden 2, 10117 Berlin
Entry: Hinter dem Gießhaus 3, 10117 Berlin