Picture Archive
The Picture Archive of the Deutsches Historisches Museum is not only a service point for ordering photos, it also houses in its collection bequests by press photographers and press agencies. The collection is also available for academic research.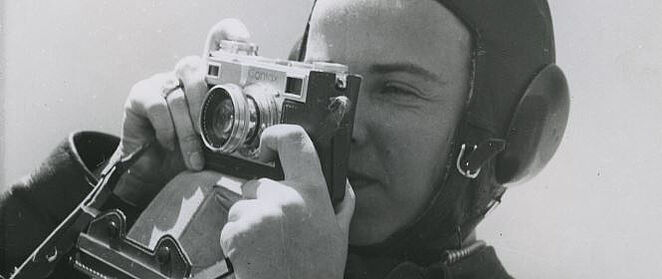 Unlike the artistic photography in the Photography Collection, the Picture Archive contains works above all from the estates of press photographers and photo agencies as well as the entire picture archive of the former Museum für Deutsche Geschichte (MfDG) of the GDR. The latter archive focused primarily on the German and international labour movement, the general history of the GDR, and the documentation of the Militaria Collection from the former Royal Prussian Zeughaus (Armoury).
Since 1990 the archive has been supplemented, thanks to intensive collecting activities, by numerous important press photo archives that reflect German and European history from a varied perspective. Outstanding examples are the Bildagentur Schirner with 1.5 million negatives in its archive that deal not only with the history of sports since the 1930s, but also the political and cultural history of West Germany, as well as the extensive collections of the press agencies Presse-Foto Röhnert and Schostal.
A further focus of the Picture Archive's collection is on photographer's estates, with a focus on press and commercial photography of the GDR.
The Picture Archive not only provides material for numerous exhibitions, but also supplies museums, printing houses and agencies with historical motifs.
Ordering photos
Photo files are subject to service fees. A fee is also charged for publication of the material.
Contact
Monday to Friday 9 am to 1 pm
Tel. +49 (0)30 20304-220
Fax +49 (0)30 20304-543
bildarchiv@dhm.de
Postal adress: Unter den Linden 2, 10117 Berlin
Entry: Hinter dem Gießhaus 3, 10117 Berlin