Multaka Tour in the exhibition "Karl Marx and Capitalism"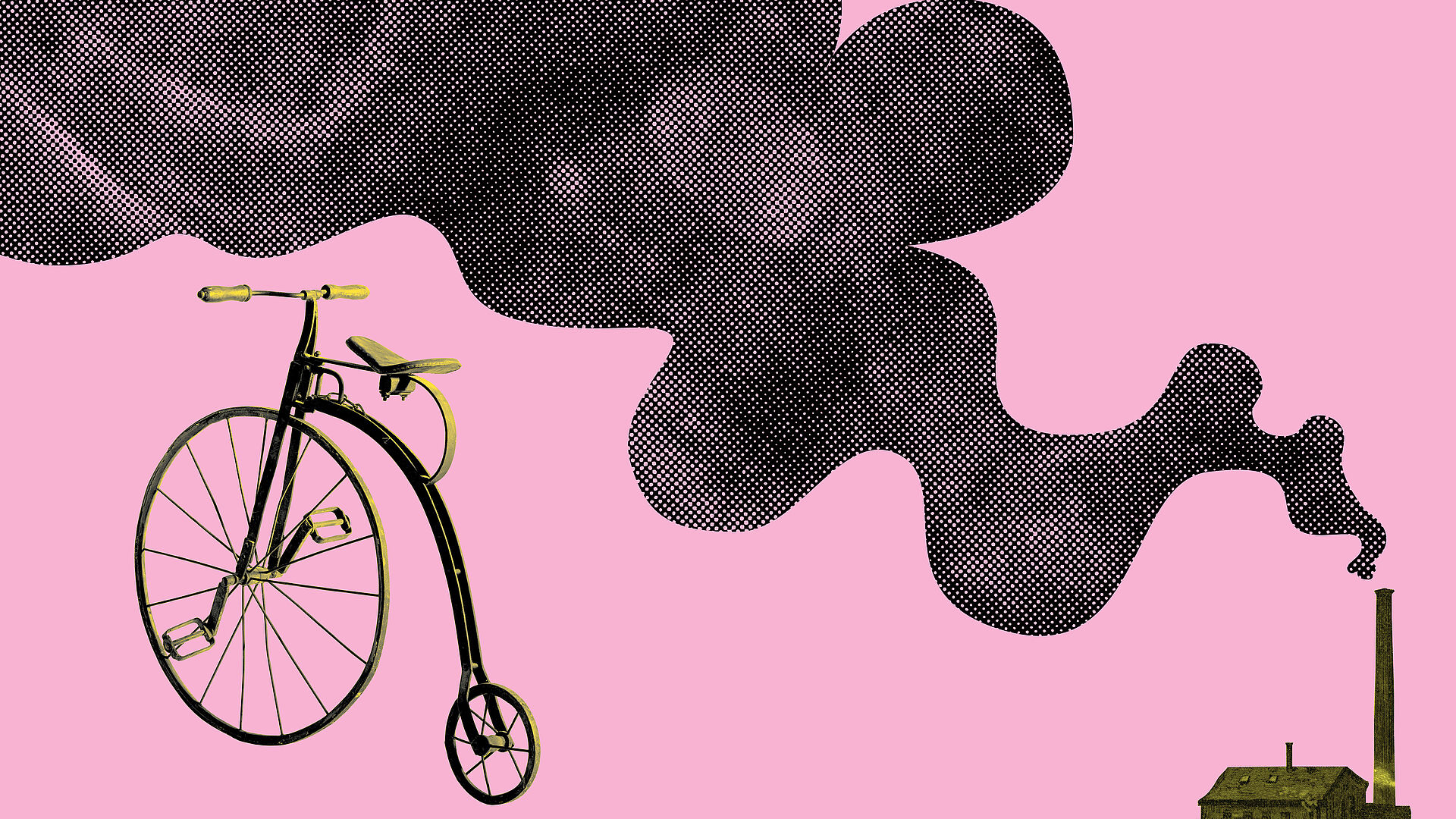 -

Pei Building

Adults, Refugees

free of charge
The exhibition "Karl Marx and Capitalism" presents and problematizes the work and influence of the philosopher and social critic then and now. The exhibition examines the mechanisms and interconnections of capitalism and the question whether Marx is still relevant. Growing social inequality and global concentration of wealth are enormous, economic crises and climate change characterizes our time. But what does this have to do with Marx? Or with us? In our Multaka tours we will take a closer look at it and invite you to create a critical political and societal dialogue.
Free of charge tours in Arabic and Persian every Sunday at 4 pm! Tours are also bookable in English and German for groups.
Contact: Send us an email at info@multaka.de or call us (0176 34 17 69 98) and book your tour directly!
___________________
Die Ausstellung "Karl Marx und der Kapitalismus" präsentiert und problematisiert das Werk und das Wirken des Philosophen und Gesellschaftskritikers damals und heute. Die Ausstellung wirft einen Blick auf die Mechanismen und Zusammenhänge des Kapitalismus und fragen danach, ob Marx heute noch aktuell ist. Wachsende soziale Ungleichheit und weltweite Vermögenskonzentration sind enorm, Wirtschaftskrisen und Klimawandel prägen unsere Zeit. Doch was hat das mit Marx und uns zu tun? In unseren Multaka-Führungen gehen wir dem auf den Grund und laden dazu ein in einen sozial- und gesellschaftskritischen Dialog zu treten.
Kostenfreie Führungen auf Arabisch und Persisch immer sonntags um 16.00 Uhr.
Gruppenführungen auf Englisch und Deutsch auf Anfrage buchbar.
Anmeldung zu einer Sonntagsführung oder Buchung einer Gruppenführung unter info@multaka.de oder 0176 34 17 69 98.
___________________
جولات ملتقى ضمن معرض "كارل ماركس والرأسمالية" في متحف التاريخ الألماني، ٦ آذار – ٢١ آب ٢٠٢٢
يقدم معرض "كارل ماركس والرأسمالية" عمل الفيلسوف والناقد الاجتماعي كارل ماركس وتأثيره، كما يناقشه بطريقة جدلية. يلقى هذا المعرض الضوء على أليات عمل الرأسمالية والأسئلة المحيطة بها ويناقش آنية وملائمة هذه الأسئلة مع وقتنا الحالي.
غياب العدالة الاجتماعية وتزايد الفروقات الطبقية وتوزيع الثروات غير العادل عالمياً والأزمات الاقتصادية المتعاقبة والتغيير المناخي الجذري هم سمات عصرنا. لكن ما علاقة ماركس بكل هذا؟ أو بنا شخصياً؟ ضمن جولات ملتقى نستطيع استكشاف هذه المسائل سويةً من خلال التعرف على المعرض والمشاركة في نقاشات سياسية واجتماعية تفاعلية ونقدية.
جولات مجانية بالعربية والفارسية في كل من المتاحف كل يوم أحد، الساعة الرابعة! كما يمكن حجز الجولات باللغات الألمانية والإنكليزية للمجموعات.
للتسجيل وحجز الجولات، يمكن التواصل معنا عن طريق الإيميل أو الهاتف
info@multaka.de // 0176 34176998
___________________
تورهای مولتاکا در نمایشگاه " کارل مارکس و سرمایه‌داری" واقع در موزه‌ی تاریخی آلمان از ۶. مارچ. ۲۰۲۲ تا ۲۱. آگوست. ۲۰۲۲ برگزار می شوند.
نمایشگاه " کارل مارکس و سرمایه‌داری" بازتابی‌ست انتقادی از تاثیر فکری و کاری کارل مارکس، ٰ‌فیلسوف و منتقد اجتماعی در گذشته و اکنون. در این نمایشگاه با نگاهی به چگونگی کارکرد سرمایه‌داری سعی می‌کنیم به جایگاه مارکس بپردازیم و در مورد آن بحث کنیم. در دنیای امروز، افزایش نابرابری های اجتماعی و تمرکز و تاکید جهانی بر ثروت غیرقابل انکار است و بحران های اقتصادی و تغییرات اقلیمی نمادی از زمانه ی ما هستند. ارتباط این موضوعات با مارکس در چیست؟
در تورهای مولتاکا با هم نگاهی دقیق‌تر به این موضوع می‌پردازیم و از شما نیز دعوت می‌کنیم در ساختن فضایی برای گفتگوی انتقادی درباره ی سیاست و جامعه مشارکت کنید.
تورها رایگان و به زبان های فارسی و عربی، هر یکشنبه ساعت ۱۶:۰۰ برگزار می‌شوند. همچنین می توانید تورها را به زبان های انگلیسی و آلمانی از قبل رزرو کنید.
برای رزرو تورها می‌توانید به آدرس info@multaka.de ایمیل بزنید و یا با شماره ی ۰۱۷۶۳۴۱۷۶۹۹۸ تماس بگیرید.
Further dates of this event
-

-

-

-

-

-

-

-

-

-

-

-

-

-