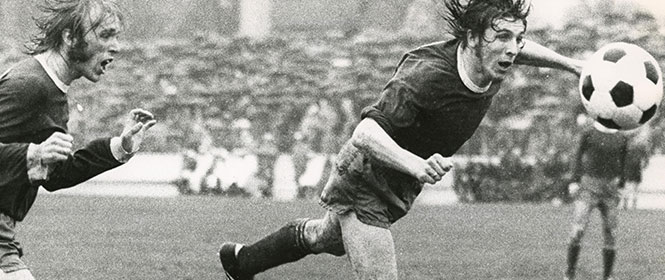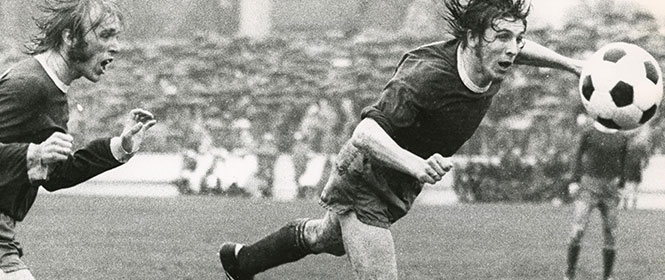 At Any Price
The twenty-first staging of the World Cup, featuring thirty-two teams and a total of sixty-four matches, ends on 15 July 2018. To mark the occasion, Detlev Claussen casts a reflective glance over the history of football, including the game's increasing commercialization, and expresses concern for the future of the world's most popular sport.
Complaints about the increasing commercialization of football are becoming louder and louder. At the beginning of this season, Brazil's star striker Neymar was transferred from Barcelona to Paris St. Germain for an unbelievable €222 million, after what had been a highly successful spell with the Spanish champions. At least since that point, observers of the football world have pondered the significance of these kind of transfers. At PSG, Neymar will earn €3.6 million a month. But the Parisian club's hopes of winning the prestigious Champions League ended with defeat against Real Madrid in the round of sixteen. Neymar is currently in the south suburbs of Rio, recovering from serious injury. He is allegedly considering the possibility of another move, this time from Paris to Madrid. He is still in dispute with Barcelona over a loyalty bonus worth millions of euros, which he claims the Catalan club still owes him. But for the Brazilian star, it's not just about money; what he wants above all, so they say, is to win the Ballon d'Or, the annual award for world's best footballer. This is a quite meaningless title in a team sport, but can nonetheless propel its winner to the heights of media stardom. At Barcelona, Neymar felt himself in the shadow of Lionel Messi, who has won the title several times. It remains to be seen if he would be happier at Madrid, lining up alongside Cristiano Ronaldo, the global star who craves validation.
The Neymar transfer saga appears to blast through any sporting or economic rationality. But does it? For the owners of PSG, a Qatari corporation, this is not about making money. The superrich oil mini-state, situated between Saudi Arabia and Iran, is planning for a post-oil future. Its strategic plan involves becoming a hub of the global leisure and entertainment industry; it has identified sport, and above all football, as the leading driver of growth in those industries. For this reason, the sheikhs also bid for and won the right to host the 2022 World Cup, under very dubious circumstances. Because of the heat of the desert location, the competition must be moved from its traditional summer slot to later in the year: even with ultra-modern air conditioning, the stadiums would simply be too hot. The construction of the stadiums has cost the country billions; there will be little use for the outsize venues after the competition. Despite the well-documented use of slave labour, the costs are spiralling out of c0ntrol. For the large organizations which make a pile of money from football – this includes FIFA, but also the construction and media industries, and sports multinationals like Adidas – the sporting value of a World Cup in Qatar is irrelevant. For the 2026 World Cup, an increase in participant countries is now under discussion, from 32 to 48. Meanwhile, beginning in 2021, the FIFA president plans to sell a Club World Cup , featuring twenty-four club teams, to a group of investors for €25 billion ($29.5 billion). In economic terms, the conquest of new television audiences may hold out vast promise. But in sporting terms, it already threatens to overexploit both fans and players.
The history of commercialization in football
Modern football began one hundred and fifty years ago in England, with the codification of the popular team sports at the schools and universities of the aristocracy. Future gentlemen no longer carried the ball with their hands; instead, they loved to dribble with the ball at their feet. Fouling was frowned on, and referees unnecessary. Nonetheless, there was money at stake: as with other English sports, betting went along with football. Gentlemen had money; the art lay in how they spent it. But betting also has its own rationality. Specialization, better physical conditioning of players, and information in the sporting press all helped to increase one's chances of winning money. New people, from the middle classes, crowded into the football world. The upper-class gents found themselves rather taken aback by the new mentality of win at all costs. The new ambitious upstarts did not hesitate to recruit players from the lower classes, give them sinecures, pay them under the table, or award them valuable prizes. The new game attracted large audiences: it now paid to fence off the playing area and build stands. Football clubs emerged, organized like joint stock companies. This logic of commercialization led on to full professionalization, prevalent in England by around 1890. But the gentlemen did not want to relinquish their social control; the Football Association (FA) would remain a bastion of amateurism for almost a hundred years. Something similar took place on the continent: amateurs, mostly wealthy, retained control of national and international football associations until they were overrun by the development of professional football.
In Germany, the ideology of amateurism long survived in the operation of club football. Since the Weimar Republic, the DFB (the German football association) had ostensibly cultivated an anti-commercial stance. Favourable tax laws were used to preserve non-profit culture; large, multi-sport clubs were popular among the middle-class, with football one sport among many. They were regarded as convivial meeting places which maintained class hierarchies. But what really bloomed was pseudo-amateurism. Cigarette shops, lottery outlets, petrol stations, fake jobs – all enabled financial support for players, allowing them to focus on football. A national German league was founded at the instigation of national coach Sepp Herberger, who as a young player had been banned for breaching his amateur status. The new league was meant to elevate German clubs to a standard where they could compete with rivals in the professional leagues of Italy, England and Spain. But even after the Bundesliga was launched in 1963, the DFB could not bring itself to embrace full professionalism. Scandals soon followed. Bribes and secret payments to players led to a host of bans and draconian punishments; however, these were eased in the run-up to the 1974 World Cup, hosted by Germany.
The Eldorado of the Premier League
As late as the mid-1960s, the average European professional footballer earned no more than a skilled labourer. Ahead of the 1966 World Cup, the English player unions brought about an end to the wage cap. The Olympic Stadium, built for the 1972 Games, gave Bayern Munich a modern ground, attracting massive crowds and ensuring a steady stream of gate receipts. Even more money came in as clubs marketed themselves, selling pitch-side advertising and shirt sponsorship deals. By 1980, the price of television rights in Germany had reached DM10 million per season. By around 1970, top German players could earn considerably more playing elsewhere in Europe. In Spain, tax laws favoured the signing of foreign players, as they still do today. Nonetheless, the game was now notorious for its tax-evasion scams. As Football Leaks by Rafael Buschmann and Michael Wulzinger has convincingly shown, even today tax evasion is an integral part of football income. Whether image rights, advertising or sponsorship, many player and club contracts point straight to tax havens. With British tax authorities turning a blind eye to evasion, the Premier League has become an Eldorado of tax evasion – a league once derided by UEFA president Michel Platini as "without English players, English coaches or English owners". Platini has since resigned, after corruption allegations.
The rise of the Premier League begins at the darkest moments of English football history. In the wake of the 1985 Heysel Stadium disaster, English clubs were banned from international competition for between five and seven years. Another crowd disaster, this time at Hillsborough stadium in the northern city of Sheffield, cost the lives of ninety-six more supporters in 1989. England was ready for radical measures. Private television companies poured in money to capture sporting markets. New all-seater stadiums were built, meant to attract a high-spending audience. Unrestricted club structures allowed fresh capital to flow in, with new investors entering the business; as oligarchs emerged amid the collapse of the Eastern bloc, clubs became ideal places for money laundering. English football sought out new markets for televised matches, above all in Asia. The worldwide presence of Premier League football gave another big advantage to English clubs, this time in merchandizing. For the Glazers, a family of American sports businessmen, Manchester United was so attractive, that in 2005 they bought the club almost entirely with debt financing. Even today, ManU must pay off 80 million pounds of their owners' debts every year. Entrance prices at the stadium have massively increased, driving away many traditional fans. This loss has been compensated by a massive influx of Asian fans. As well as boosting Manchester's shopping malls, hotels and restaurants, this football tourism sluices money into ManU's coffers. In economic terms, Manchester United is the most valuable club in the world, ahead of Madrid, Barcelona and Bayern Munich. On the pitch, ManU currently trails its local rivals, Manchester City, who for many years were not in United's league, sometimes literally. The United Arab Emirates has spent more than half a billion euros to provide mastercoach Pep Guardiola with a globally competitive team. Their aim goes beyond simply capturing the Premier League; they also want to win the more prestigious Champions League. The UAE is determined to outshine PSG, owned by its Qatari rivals, whatever the price.
More competitions for more advertising revenue
As the Premier League was entering the globalized world, the Champions League was also emerging. From the start, this was the more international competition, but it was less open to untrammelled capital investment, and thus more likely to be corrupt. The competition is organized by UEFA, the European football union. Like FIFA, the world association, its sights have been set on serious money since the 1970s. The big breakthrough came through licensing major competitions to television companies and sports multinationals. The resulting advertising success story drew in global multinationals like Visa and Coca-Cola. But this method only guarantees serious revenues if the number of marketing partners is strictly limited. This in turns means the number of competitions and games must be steadily increased. An alliance of avaricious functionaries and smart businessmen successfully turned football into an endless money fountain, and have reaped the rewards. Names like Havelange, Sepp Blatter and Platini stand for a combination of corruption and massive revenues. Even the 2006 World Cup – known as the "summer fairy tale," a turning point in the history of the German society that hosted it – came about partly through corruption. The spectacle was only possible because of a still-murky nexus encompassing FIFA, the DFB, football legend Franz Beckenbauer and TV mogul Leo Kirch.
The relationship between football and money has been turned on its head. Previously, football sought out money as a means of finance. Today, capital groups seek out football so as to squeeze money out of it. This has caused problems for all major European leagues. A small number of big clubs are growing richer and richer, and now dominate every national competition. Games threaten to become boring, as weaker teams turn to dogged defensive tactics. Clubs are less dependent on gate receipts than ever before. High prices exclude traditional fans, robbing stadiums of atmosphere. Media conglomerates and hedge funds are betting on individual pay-per-view contracts, supplied electronically. Where once all games began at the same time on the same day, now they are scattered across the weekend to allow for a greater number of broadcasts. The oversupply of games goes hand-in-hand with the increasing exhaustion of players. The football economy has been contaminated. A surrounding nimbus of agents, rights dealers and financial operators funnel vast sums between clubs, players, officials and sponsors, often channelling them beyond the reach of tax authorities. UEFA introduced rules known as Financial Fair Play, but they have failed to work, thanks to the manipulation of football organizations by political and economic interest groups. To salvage football as a thrilling, fascinating sport, credible regulation is urgently needed, on both a national and international level. But if efforts to tame the financial markets have failed, who do we imagine will regulate football's financial affairs? Even without succumbing to pessimism, it is hard not to be concerned about the fate of the most popular game in the world.
Detlev Claussen

Detlev Claussen was born in Hamburg in 1948. Between 1966 and 1971 he studied sociology, philosophy, political science and German literature at the University of Frankfurt. In 2011 he retired from his position as professor of social theory, cultural sociology and the sociology of science at the University of Hanover, becoming professor emeritus. Publications: "Grenzen der Aufklärung. Die gesellschaftliche Genese des modernen Antisemitismus", S. Fischer 1987, 4. erweiterte Auflage 2005; "Vom Judenhass zum Antisemitismus" Luchterhand 1987; "Mit steinernem Herzen. Politische Essays", Wassmann 1988; "Aspekte der Alltagsreligion", Verlag Neue Kritik 2000, "Was heißt Rassismus?", Wissenschaftliche Buchgesellschaft, Darmstadt 1994; "Theodor W. Adorno – ein letztes Genie", S. Fischer 2003; "Béla Guttmann – Weltgeschichte des Fußballs in einer Person", Berenberg 2006