Exhibition | Language and Language Acquisition | History of the Language

The Art of Writing and Speaking | Language and Technology | The Living Language
History of the Language
Old High German (750–1050)
Latin was the written language of the Middles Ages in Europe. Early examples of the written vernacular include translations from Latin or poetry in the early theodisca lingua, in regional forms such as the Bairisch dialect or Old Saxon.
Middle High German (1050–1350) When the Holy Roman Empire became established, a high, supraregional diutsch language began to develop. A specific High German poetic language gradually formed during an early blossoming of German culture.
Early New High German (1350–1650) The written language of eastern central German officials spread across the German territories as the language of the Reformation and led to German acquiring

equal status with Latin.

New High German (after 1650)
Language societies promoted poetry, linguistic research and education in a uniform, standardized High German. German was now increasingly used for teaching at university, leading to the founding of the study of the German language.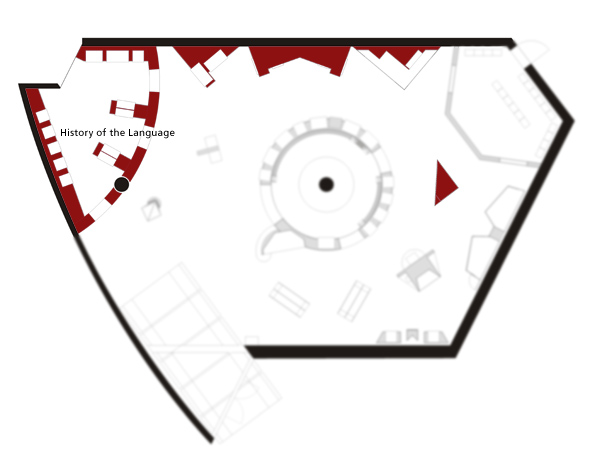 Floor Plan I. M. Pei Building
German Historical Museum