Film exile in the Netherlands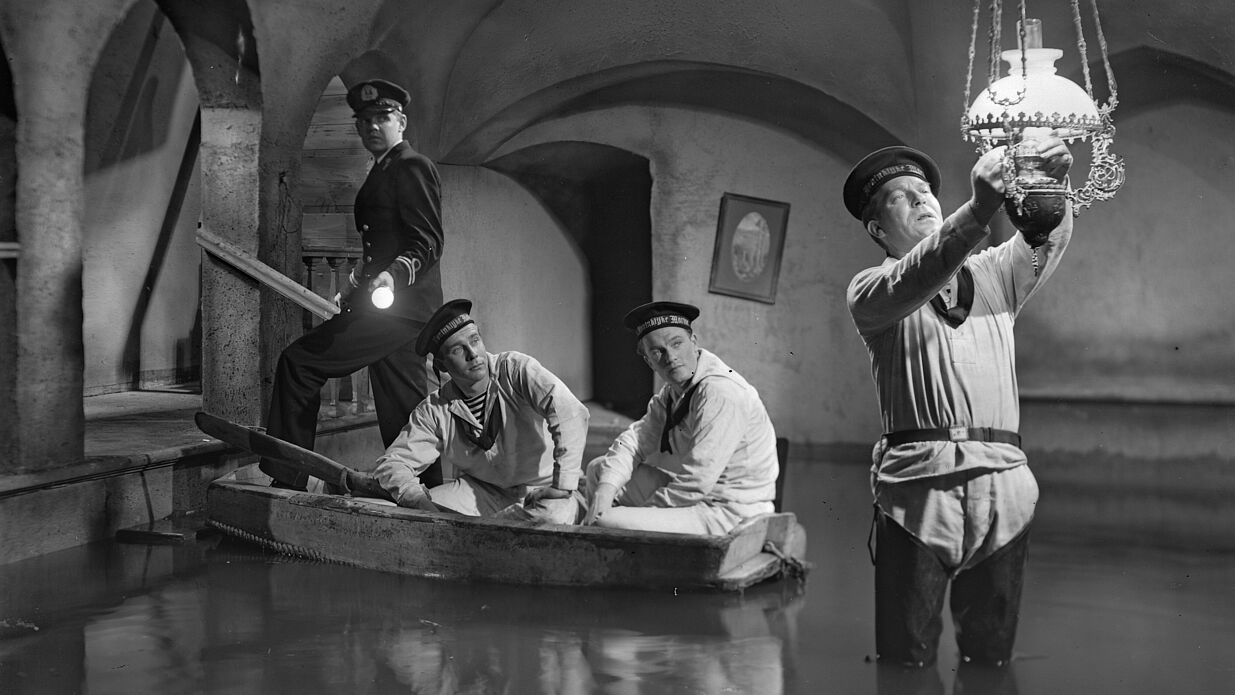 In the 1930s, the Netherlands became an important country of exile for Jewish filmmakers expelled from Germany. The emigrants, who had experience in the German and Austrian film business, had a significant influence on the crisis-ridden Dutch film production during this period and helped it to flourish briefly. Only one of the 37 feature films made in the Netherlands between 1934 and 1940 was made without German participation. The German collaborators included emigrants who had left Germany after 1933, but also professionals who continued to work there and were hired only for a specific production. For Bleeke Bet, they hired Richard Oswald, who had fled to Austria in 1933 and arrived in Duivendrecht, a small village near Amsterdam, in 1934. There the Cinetone Studios had been built in 1933, the center of the Dutch film industry.
Directors in particular often gave only a one-time guest appearance in the Netherlands. They were hired for a film, came from abroad and returned there as soon as the film was finished. Max Ophüls, for example, traveled from his French exile to direct Komedie om geld in Duivendrecht. He only stayed in the Netherlands for a short time and was not necessarily happy with the conditions he found here: an insufficient budget, inefficiency and low standards. Moreover, his residence permit was limited in time and he had to leave the country quickly after work. In 1939 Detlef Sierck directed Boefje at the second sound film studio in the Netherlands, Filmstad Wassenaar, which had been founded in 1935 by film producer Loet C. Barnstijn. Sierck was already on his way to the United States while they were still working on the fine cut of his film. He never saw the final result.
The Film exile in the Netherlands film series brings together selections from the program Cinema, War and Tulips. German-Dutch Film Relations, which was curated by EYE Filmmuseum Amsterdam and presented online in selected form at the International Festival of German Film Heritage cinefest in Hamburg, a joint event of CineGraph Hamburg and the Bundesarchiv, in November 2020 and May 2021. We sincerely thank Rommy Albers and Annette Schulz.