Mihály/Michael Kertész
When Curtiz was still Kertész - his early films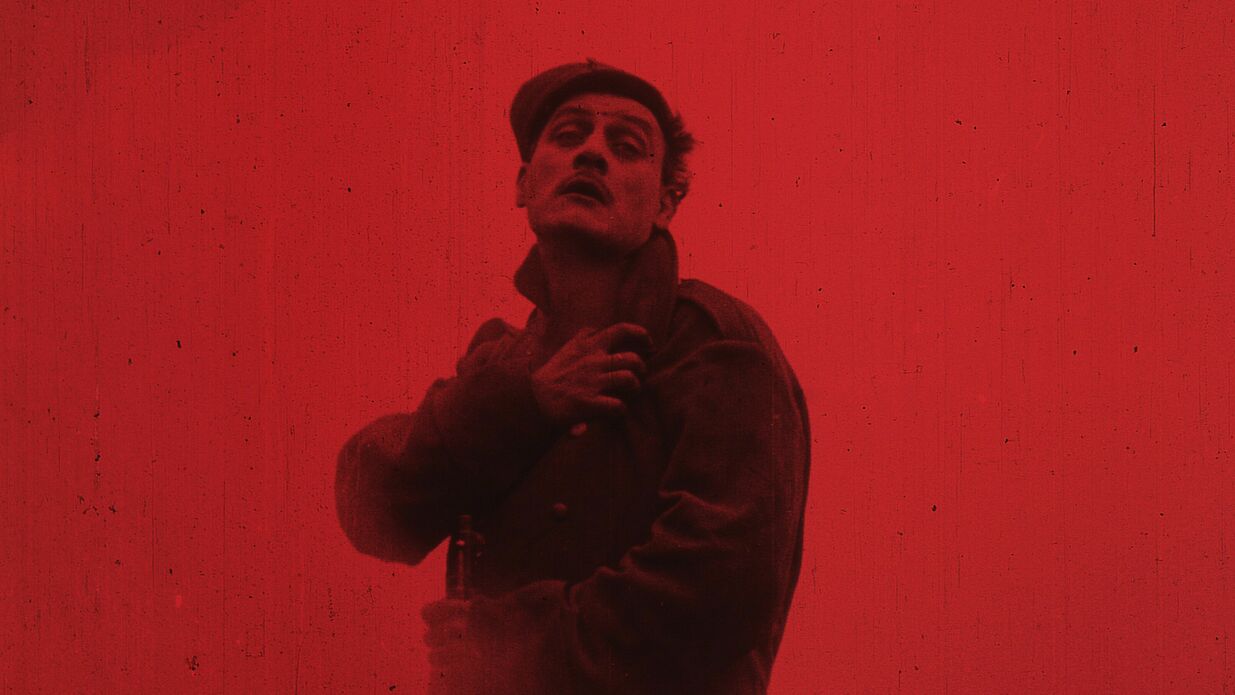 Hungarian-born director Michael Curtiz still belongs to the ranks of underrated filmmakers. Many film historians regard him at best as an accomplished director-for-hire who made 86 films for Warner Bros. alone. Yet Curtiz was not only an extremely versatile filmmaker, he also placed great value on a good script, casting, and the technical and visual aspects of his films. Michael Curtiz was nominated for an Oscar as Best Director six times alone, winning it twice: in 1939 for the short film Sons of Liberty and in 1943 for Casablanca.
Even before Mihály Kertész arrived in the U.S. in 1926, he had directed over 60 films in Hungary and Austria. He was considered an established as well as commercially successful filmmaker, making the monumental Sodom and Gomorrah in 1922, the most expensive and also the most opulent Austrian film to date. When another screen epic followed two years later with The Slave Queen, Kertész came to the attention of Hollywood. Adolph Zukor initially bought the work only to keep it under wraps for the American market for three years so that Cecil B. DeMille's The Ten Commandments was not threatened with competition from Europe.
Kertész was born Mano Kaminer on December 25, 1886, in Budapest's VII district. Like many Hungarian Jews, he changed his Jewish name to Mihály Kertész as a young man. He trained at the Theater Academy as an actor, impersonated minor roles at various theaters in Hungary, but his interest quickly turned to the new popular medium of film. In 1913, Kertész went to Denmark for a short time, where he participated in the shooting of the monumental film Atlantis, among other things as an assistant director and small actor.
During World War I, Hungarian cinema experienced its first heyday, partly because foreign films were no longer allowed into the country. Mihály Kertész quickly rose as a versatile director and producer. Of his more than 40 Hungarian feature-length films, just three exist as short fragments. Only the two feature-length films A Tolonc and Az utolso hajnal have been rediscovered. In 1919 Mihaly Kertész made the short agitprop film Jön az Öcsem for the communist soviet republic, which still exists. A short time later, he fled to Vienna with his wife Lucy Doraine and their daughter. Other Hungarian filmmakers also left their homeland for fear of the ensuing "White Terror" and because the Hungarian film industry had collapsed. Michael Kertesz, as he called himself from then on, worked with some of them, including the author Ladislaus Vajda and the actors Michael Varkonyi and Julius Szöreghy. In Austria, he increasingly shot with a permanent team. Thus the later director Gustav Ucicky became his regular cameraman.
During a trip to Europe in 1925, Harry M. Warner became aware of Michael Kertesz. Back in the U.S., he and his brother Jack screen Moon of Israel, as The Slave Queen is called there. In March 1926, they offer Kertesz a contract. He finishes shooting his last European film, The Golden Butterfly, in Berlin. Michael Kertesz arrives in New York in June 1926. The rest is film history. (jt)