The Return of the Boogeyman
Films directed by Ulli Lommel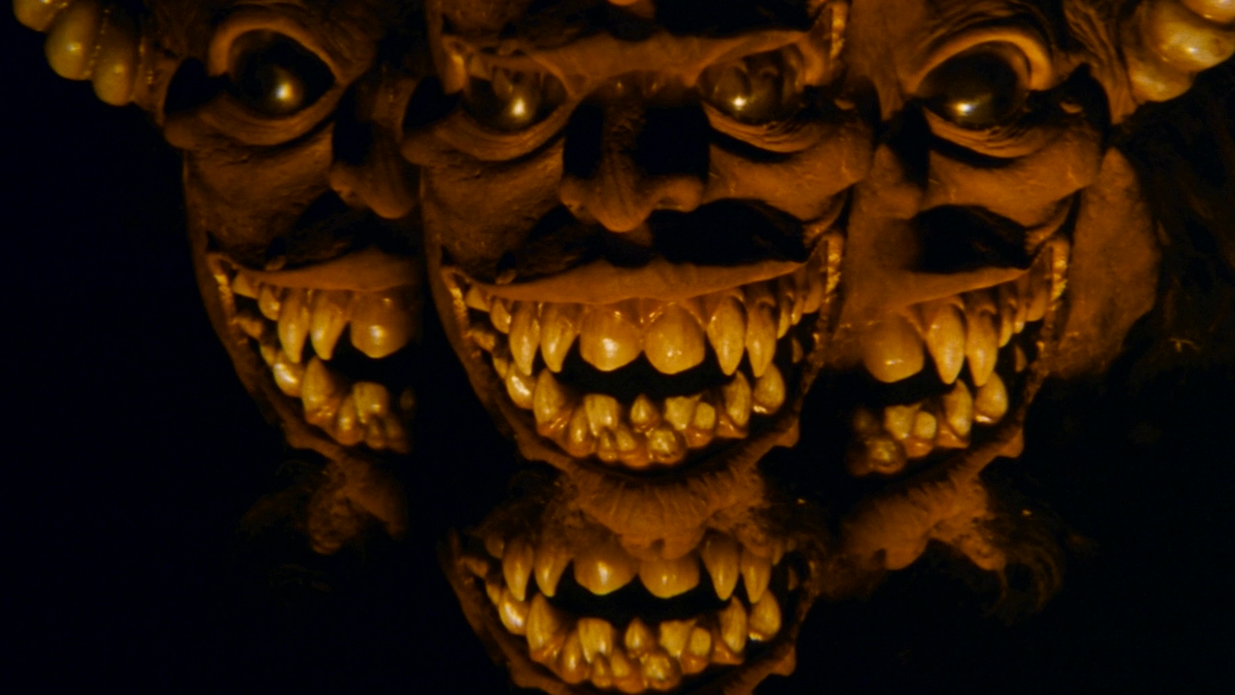 Ulli Lommel's career is one of a kind. As an actor associated with the New German Cinema and the Munich scene, he became a celebrated star working, among others, alongside Mario Adorf and Heinz Rühmann and directors such as Rainer Werner Fassbinder, Rudolf Thome or Russ Meyer. At the beginning of the early 1970s, Lommel also stepped behind the camera and realized a series of highly idiosyncratic, sometimes financially lucrative auteur films in West Germany.
With the smashing success of his hallucinogenic occult shocker The Boogeyman (1980), Lommel moved the focus of his life and work to the U.S., and gradually headed towards less established areas of film history. Low-budget genre productions—mind-expanding action, war, and horror films often featuring generous amounts of stock footage and self-quotations—were churned out en masse. As his career progressed, the trail of these films tends to get lost in a muddle of strange release- and archive politics, bankrupt distributors, and countless alternative titles.
In 2004, Lommel returned to the spotlight of the German cinema and press landscape with the otherworldly (but not uninteresting) casting show contestant-vehicle Daniel, der Zauberer (Daniel the Magician). A colossal flop, it has nevertheless remained a topic of conversation to this day. Internationally, a cycle of true-crime flicks cheaply produced for the DVD market again drew increased attention to Lommel's directorial work.
Even beyond his death in 2017, which was met with numerous appreciative tributes, Ulli Lommel has remained well known as a colorful personality— due in no small part to his connections with and spectacular anecdotes involving numerous celebrities from film and show business (generously reported not least by Lommel himself). By comparison, his extraordinary directorial oeuvre, spanning almost five decades and a wide variety of production contexts, has almost faded in the background.
Resisting the confines of traditional genre and production conventions, Ulli Lommel's paracinema is surprising and offbeat, original and unruly. His films, many of which he also scripted, shot, and acted in, cover a wide range of themes and tonalities,yet their fundamental eccentricity and numerous motivic and narrative continuities keep them intriguingly interconnected across decades.
Curated by Christian Lenz, the retrospective The Return of The Boogeyman invites viewers to rediscover this unusual body of work in all its glory, presenting highlights from nearly every phase of the director's career—many of them in the form of rare analog prints and German theatrical premieres. A focus weekend provides the unique opportunity to immerse oneself even more deeply in the films of Ulli Lommel, with several screenings accompanied by introductions and discussions.