Inventory research
The DHM systematically examines its collections for evidence of possible Nazi looting as well as expropriations in the SBZ/GDR. The characteristic provenance features of individual objects are vetted for such clues. If this approach yields potential findings, the individual objects are more thoroughly studied. Provenance research projects are structured according to the special features of our collections.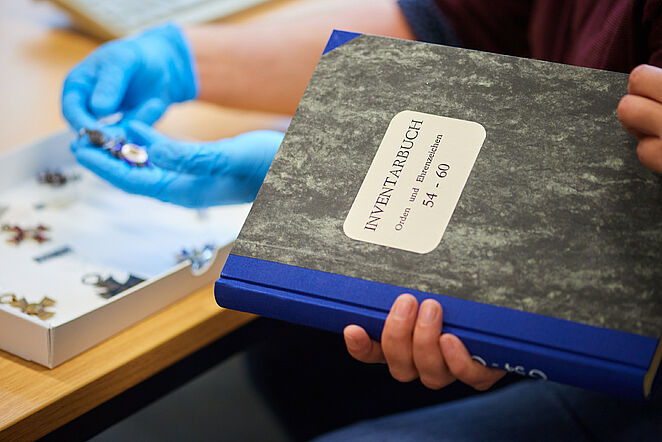 Characteristic of the DHM collections is their (cultural-)historical nature. Unlike collections focusing purely on art, our stocks are collected according to their historical significance and not primarily to art-historical criteria. This often results in complicated research methods. Many objects, for example, come from serial production, which makes it very difficult to identify individual objects that are suspected of looting. In addition, there are objects where the manufacturer or artist is not well-known and seldom mentioned in sources such as exhibition or auction catalogues.
Both the DHM and the MfDG were founded after the Second World War. The MfDG began to build up its collection in 1952, while the DHM started in 1987. For objects acquired after this time, it is very difficult to determine the previous owners and trading history from the time before 1945.
It can be assumed that only a fraction of the more than one million objects in the collections can be systematically examined for possible expropriation during the Nazi period, in the time of the Soviet occupation, or in the GDR. Therefore, the focus of provenance research in the DHM lies primarily with (nearly) unique objects, which can be found for the most part in our collections of an artistic nature, such as paintings and sculptures, drawings, graphic prints and applied art.