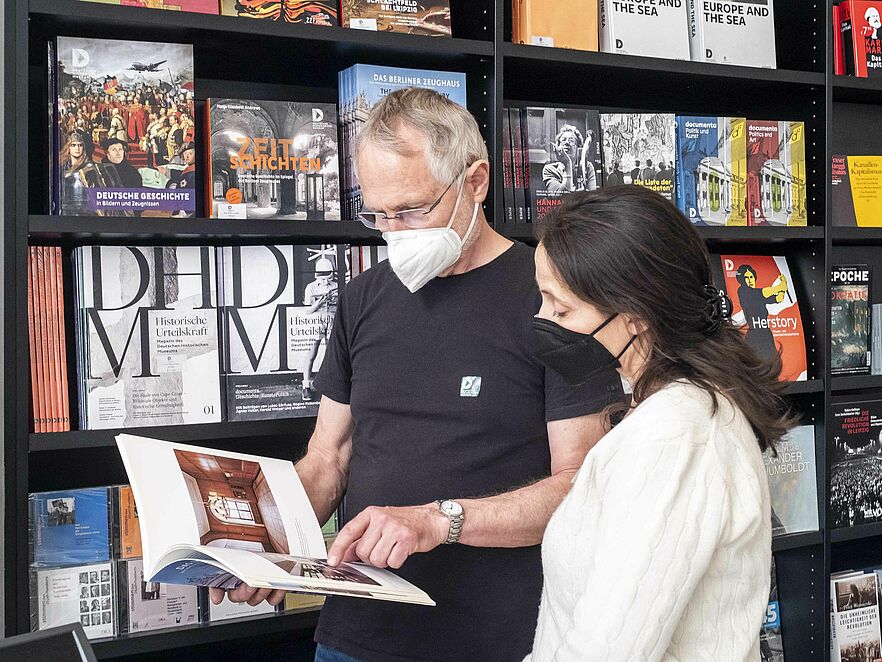 Shop in the Pei Building
Discover our museum shop in the Pei Building with its exclusive selection of products.
Opening hours
Shop in the Pei Building: daily 10 am to 6 pm, Thu 10 am to 8 pm
Contact
Buchhandlung Walther König
in the Deutsches Historisches Museum
Unter den Linden 2
10117 Berlin
Tel. +49 30 206 24 5 24
Fax +49 30 206 24 7 02
berlindhm@buchhandlung-walther-koenig.de
www.buchhandlung-walther-koenig.de
Online shop
Publications of the Deutsches Historisches Museum as well as posters, postcards and souvenirs can be comfortably purchased from home round the clock through the museum's online shop.