Your visit
We wish you a pleasant stay!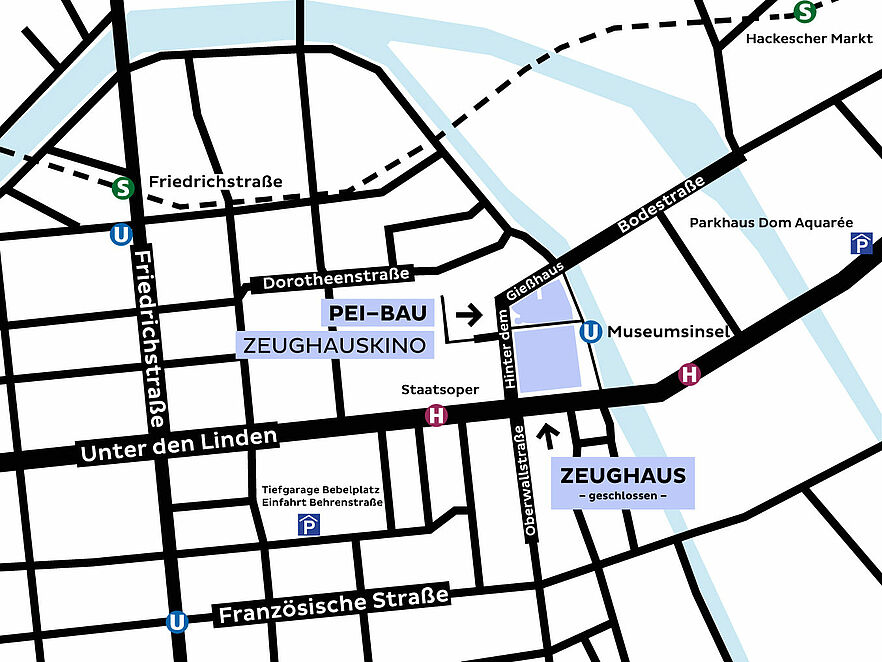 Opening hours
The Zeughaus and the Permanent Exhibition on German history are closed.
Pei Building
daily 10 am to 6 pm, Thursday 10 am to 8 pm
More information on our opening hours
Admission
Single Ticket:
€ 7 | reduced € 3,50 | free up to 18 years
Combi Ticket (all exhibitions):
€ 10 | reduced € 5 | free up to 18 years
More information on prices and tickets
How to get there
Unter den Linden 2
10117 Berlin
Entrance:
Pei Building
Hinter dem Gießhaus 3
10117 Berlin
Tour booking and groups
Guided tours can be found in the event calendar.
Group offers can be found directly at the education section.
Groups of 10 or more (even without a booked tour) must register at our visitor service at least one week in advance.
Accessibility
The Deutsches Historisches Museum strives to be a museum for all: barrier-free and inclusive.
Children and families
Admission for children and minors up to 18 years of age is free.
Buggies for younger children are available for visitors to borrow during their time at the museum. Just ask staff at the information desks in the Pei Building. A baby-changing facility is available in the accessible toilet in the basement of the Pei Building.
Cloakroom
Cloakrooms are available to a limited extent. In the exhibitions please avoid carrying rucksacks, bags or objects larger than 30x20x10 cm if possible.