The Invention of Press Photography
From the Ullstein Collection 1894–1945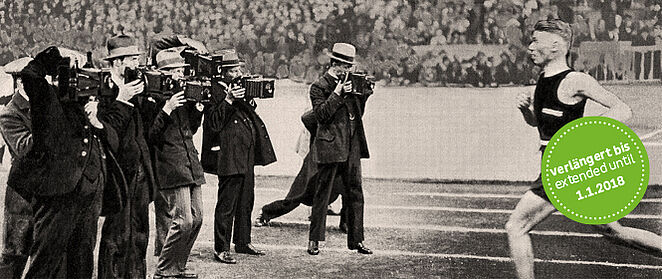 23 June 2017 to 1 January 2018
A joint exhibition of ullstein bild / Axel Springer Syndication GmbH and the Deutsches Historisches Museum
At the beginning of the 20th century, photography entered the world of newspapers. It changed the press landscape and the perception of reality. At the same time, press photography became established as a genre of its own.
Based on the example of the illustrated weekly "Berliner Illustrirte Zeitung" (BIZ), the "flagship" of the printing house Ullstein Verlag, the exhibition traces this development over the years. Ullstein published the BIZ from 1894 to 1945. As the most widely read popular weekly in Germany, the BIZ reached a circulation of almost 2 million copies. With its broad range of topics and its photos by famous photographers and from leading photo agencies, it reached large segments of the population. Since the 1890s, the publisher had steadily advanced the technical and stylistic development of photo printing and press photography in Germany, thus giving decisive impulses to the emergence and professionalisation of German photo journalism.
The exhibition focuses on analogue photographs from the "ullstein bild" photo collection. These historic prints show how photography was employed as "material": selected issues of the BIZ present the photographs within the framework of their publication. Retouched, cropped and mounted photos show how they were used in everyday editorial practice.
Today we take it for granted that we see and experience the world in pictures. The unlimited availability of digital photos has changed our viewing habits and the way we deal with the medium of photography. The exhibition brings us back to the analogue source of our current flood of digital images.
View into the exhibition