Roads not Taken. Or: Things could have turned out differently
Media Guide
The Media Guide to the exhibition offers audio tours in German and English. On the 75-minute tour, you can hear specific information about selected historical events and alternative possibilities as well as about key objects in the exhibition.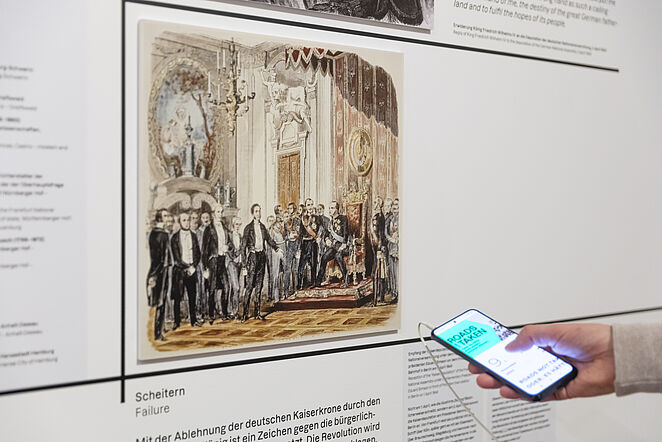 The Media Guide is available free of charge per QR code with your own smartphone. Out of consideration for the other guests, we request you to use earphones.
If you would like to listen to this information outside of the exhibition, you also can find the Media Guide online.