Sign in to the Press Room to download:
press pictures
press kits
DHM publications (PDF)
After registering, you will receive an email with a link to confirm your account.
Please note that the press room is an online area reserved for journalists exclusively. We reserve the right to delete registrations by other user groups or registrations whose purpose are not clearly evident.
All materials available for download are protected by copyright law and may not be altered or manipulated in any way. They are solely intended for editorial use and news reporting on current exhibitions, topics, and projects of the Deutsches Historisches Museum, or its respective departments and buildings.
We request that you send us a copy of any publications and/or the URL address in which the material(s) appear.
You will be required to provide personal data for the accreditation process. We use this information for the sole purpose of authorizing you to download materials from our website and will not share your data with third parties.
If you experience any difficulties or have further questions, please send us an email.
Contact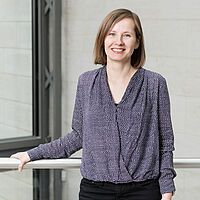 Press
Daniela Lange
Tel +49 30 20304-410
Fax +49 30 20304-412
dlange@dhm.de

Press assistant
Henning Koch
Tel +49 30 20304-152
koch@dhm.de