The Next Century Will Be Ours
Claudia von Alemann and her films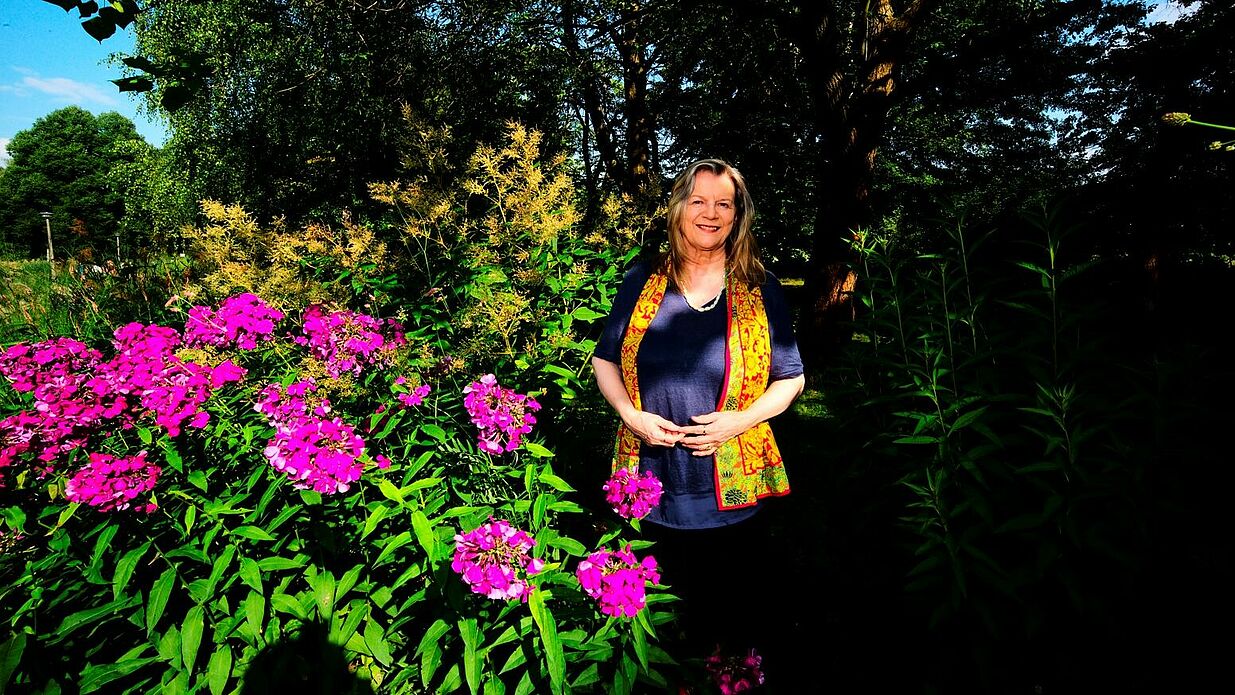 This century and the past century have probably been imagined differently by feminists worldwide in particular - at least they have demanded a different world. For director, author and producer Claudia von Alemann, the idea of a better world is not just a pipe dream, even if many of her films play with the dreamlike unconscious. The social critique of her films, apart from the subjects of her works, can be seen above all in the way they turn away from conventional film language and toward the process of (cinematic) remembering. The oeuvre of the former professor at the University of Applied Sciences and Arts Dortmund includes experimental and documentary works, television contributions and feature films. In complex cinematic collages in which she relates music, sound, visual art and photographs, she illuminates the blind spots of historiography.
Born in Thuringia in 1943 and raised in the Rhineland, Claudia von Alemann first went to West Berlin in 1963 to study art history and sociology at the Free University. From 1964 to 1968 she studied at the Hochschule für Gestaltung Ulm in the department of film design with Alexander Kluge and Edgar Reitz. Her very first short films demonstrate Alemann's affinity for the surreal and fairytale-like, for slapstick and pantomime. Later, political themes dominate. A stay in Paris during the May riots of 1968, originally planned to last only a few days, turns into a whole year. Back in Germany, Claudia von Alemann joined the autonomous women's movement and founded a so-called Women's Council, a feminist group, in Frankfurt together with other women. From then on, her work was primarily devoted to the search for feminist stories and political enlightenment work. In 1973, together with Helke Sander, she organized the "1st International Women's Film Seminar" in the Arsenal cinema in West Berlin: it was one of the first filmfestivals by and about women in the world. From 1974 to 1980, Claudia von Alemann again lived and worked in Paris.
The title of the exhibition curated by Fiona Berg and Arisa Purkpong quotes the book edited by Claudia von Alemann together with Dominique Jallamion and Bettina Schäfer Das nächste Jahrhundert wird uns gehören. Frauen und Utopie 1830-1840 (The Next Century Will Be Ours. Women and Utopia 1830-1840), which brings together texts from the first newspaper written, printed and distributed solely by women, La femme libre, published in 1832 and translated by the editors after extensive research and published in 1981. The research for this resulted in two film works that frame this showcase: the two-part episodic film of the same name and Blind Spot. The focus of the series is on the search for a feminist history and the autobiographical examination of one's own history. Alongside Claudia von Alemann's films are works by filmmakers who have influenced her and to whom she is close.
The work show The Next Century Will Be Ours. Claudia von Alemann and her films is a cooperation event with Bundesplatzkino, Klick!Kino and Deutsche Kinemathek on the occasion of Claudia von Alemann's 80th birthday on March 23, 2023.