Paper Conservation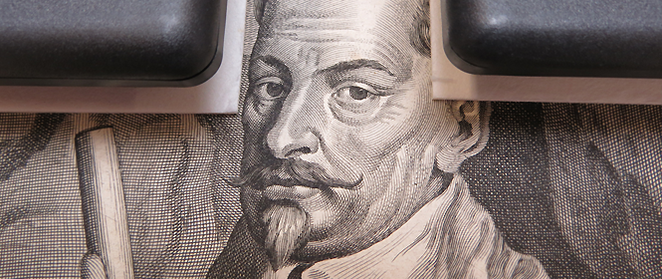 The work undertaken in our Paper Conservation Studio is determined by the needs of the museum's core collections of prints and drawings, photographs, documents, everyday ephemera, and historical technological objects. Our conservators could, for example, be dealing with a work on paper, a print, the box of a toy, or an original deed with wax seals, a bank note, historical maps, or even a banner from a political demonstration.
A whole series of decisions is involved in determining the best treatments for conserving paper-based objects, i.e., measures undertaken solely to preserve an object, as well as any further steps taken to restore it to its original appearance. The signs of wear and tear on a letter, for instance, may be considered an integral part of its history, whereas stains on a print could detract from the appreciation of a work of art. Research in recent years has led to a better understanding of paper and its degradation processes, which has enabled us to further develop and improve conventional conservation practices and materials, allowing for a more efficient and non-invasive approach.
Paper appears in some form in almost every exhibition at the DHM – in photographs, documents, prints, and more. The development of appropriate methods for displaying these objects is an important focus of our work at the Paper Conservation Studio. At times, complicated mounts are required to ensure the best results from both a conservation and aesthetic viewpoint.