Basic research SBZ/GDR
A systematic study of the expropriation of art and cultural goods in the Soviet Occupation Zone (SBZ) and the GDR is one of the aims of our provenance research. The process, structure, networks and actors involved in the dispossessions have barely been studied. One of the central concerns of the Deutsches Historisches Museum is the expropriation of such goods in the SBZ and the GDR as well as the circumstances behind the dispossessions, which thus makes these studies an important contribution to basic research.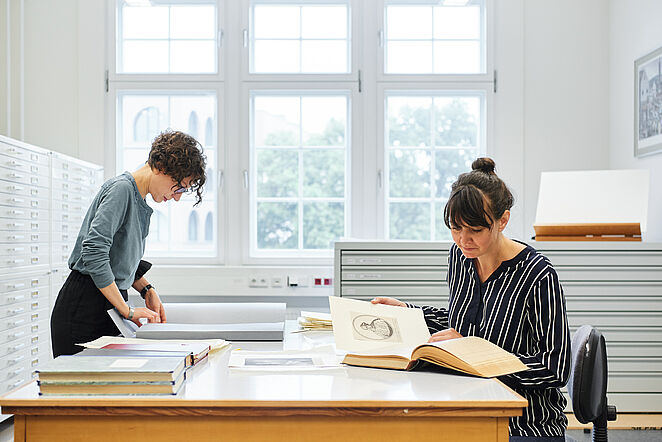 Two research projects have already been realised in cooperation with the German Lost Art Foundation.
As the most important history museum in the GDR, the Museum für Deutsche Geschichte (MfDG), founded in 1952, occupied a prominent position and therefore has proved to be a particularly fruitful object of research. Above all in the early phase of the build-up of the museum in the 1950s and 1960s, it received numerous objects from many different sources, either remitted, transferred or simply handed over. It is therefore relatively easy to research the relocations of cultural goods and the institutions of the GDR involved in the procedure. The specific contexts of confiscated property can be researched – such as the expropriation of castle and estate owners in the framework of land reform in the SBZ or the confiscation of the property of those who had fled the GDR. The findings of the basic research projects involving the MfDG can also be helpful for other museums in Germany, because they yield valuable conclusions about their own collections.