Saving
History of a German Virtue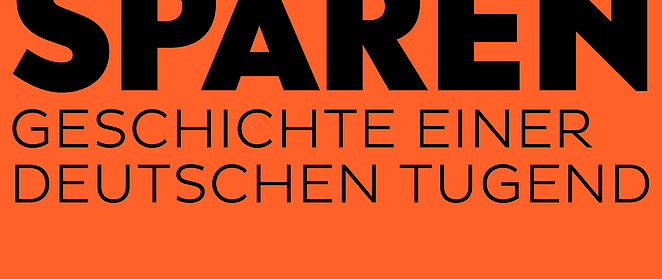 23 March extended until 4 November 2018
An exhibition by the Deutsches Historisches Museum in cooperation with Berliner Sparkasse
Saving goes without saying in Germany. Private households and public organizations, as well as companies, save on a large scale in Germany. Even in times of historically low interest rates, the majority of people in the country hasn't questioned the point of saving in the private household, nor the doctrine of saving in German financial and foreign policy.
Observers outside of Germany, however, have in recent years increasingly taken a critical view on the German propensity to save. They have questioned not only the role of Germany in enforcing austerity in the Eurozone, but also saving within Germany itself. The restrained expenditure of private and public budgets, as well as of companies, contributes considerably to the current-account surplus in the country, which is held to be a potential danger for the world economy and thereby also, by extension, for the German economy.
The exhibition "Saving – History of a German Virtue" at the Deutsches Historisches Museum considers and discusses the saving-oriented behaviour passed down in Germany in the context of growing international criticism. It embarks on a search for the specific character of the German propensity to save, from its origins until today. Its precursors are taken into consideration, as are concrete historical manifestations of saving since the Late Enlightenment. The exhibition will illuminate the development of saving into an instrument of state funding as well as state welfare and social policies. Another focal point is the complementary relationship between pro-saving propaganda and advertising and anti-Semitism. Spanning across various epochs, the exhibition traces the role of education on saving in the genesis of the German propensity – or urge – to save, as well as the relationship between saving and social and economic crises.
Flyer to the exhibition
Download (PDF)
Audio guide
in German and English
€ 3 plus admission
View into the exhibition