documenta. Politics and Art
Following its debut in 1955 as a major exhibition with international ambitions, documenta became a place where West Germany's image of itself was moulded anew. Every four years (later, five years), its organisers and curators set themselves the task of illuminating current trends in art. The Deutsches Historisches Museum is breaking new ground by considering the history of documenta one to ten in the context of the political, cultural and social development of the Federal Republic of Germany between 1955 and 1997. Works of art, films, documents, posters, oral history interviews and other original objects of cultural and historical value illustrate how documenta, as an art event and a historical venue, commented on, demanded and reflected political and social change. Among them are famous works shown at documenta by artists as diverse as Max Beckmann, Willi Baumeister, Joseph Beuys, the Guerrilla Girls, Hans Haacke, Séraphine Louis, Wolfgang Mattheuer, Emy Roeder, Andy Warhol and Fritz Winter.
View into the exhibition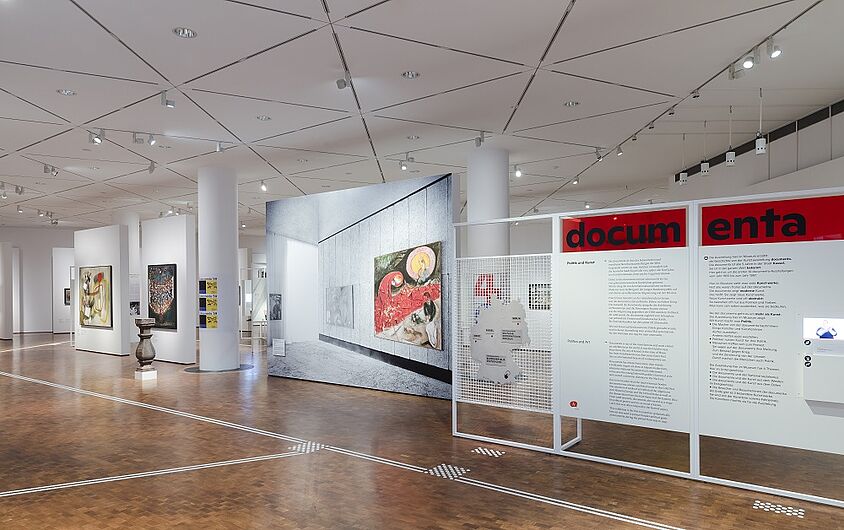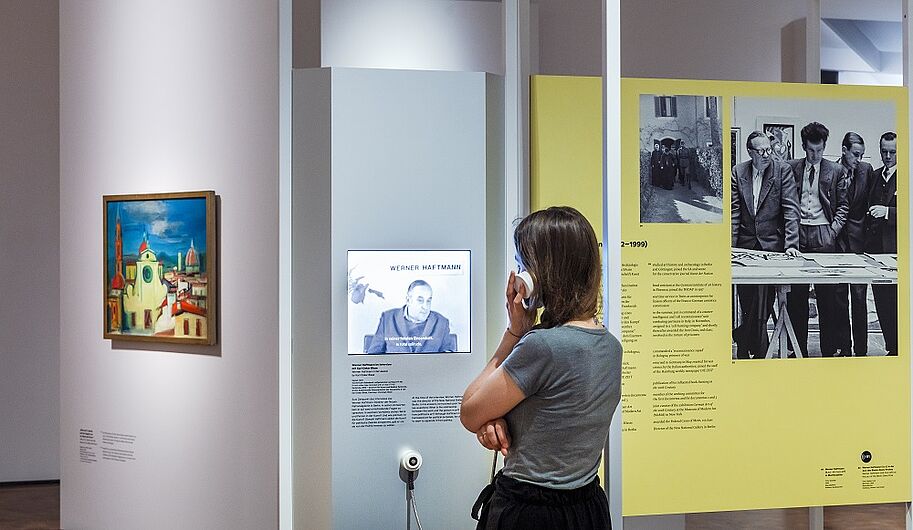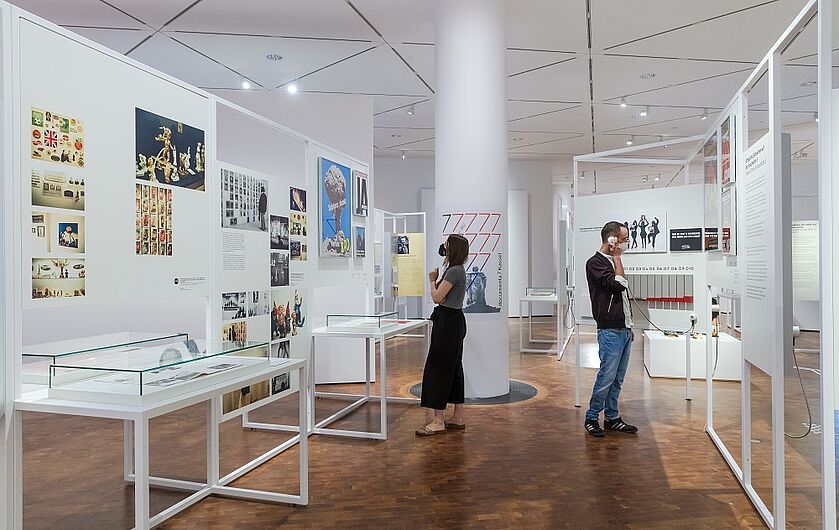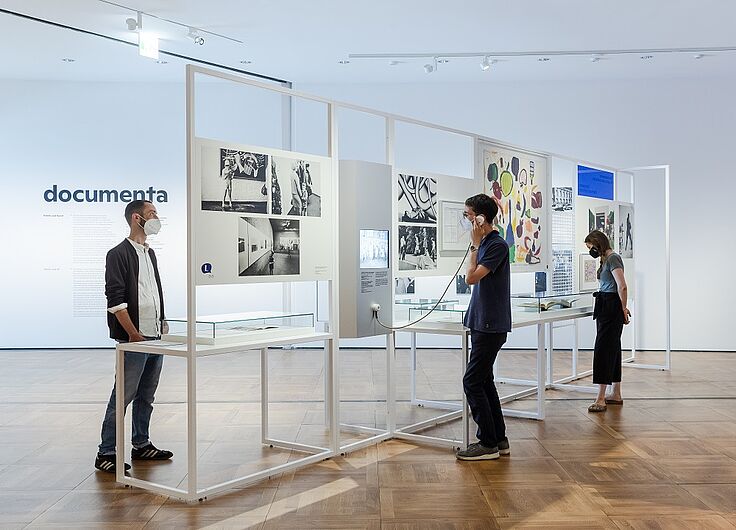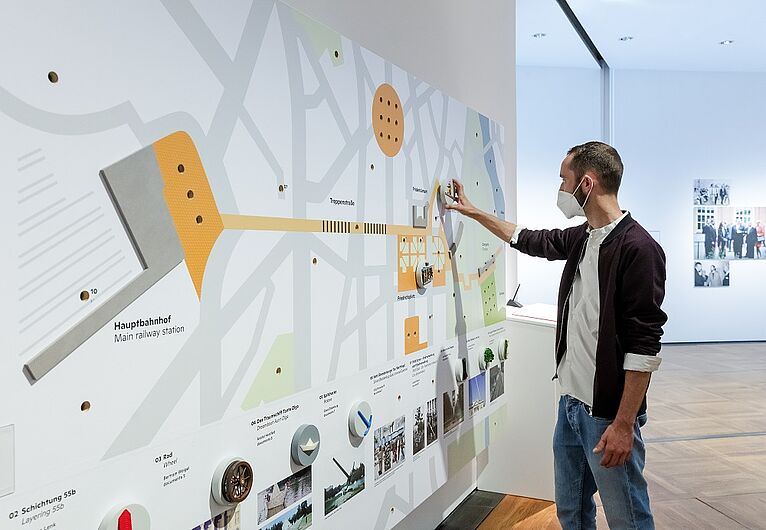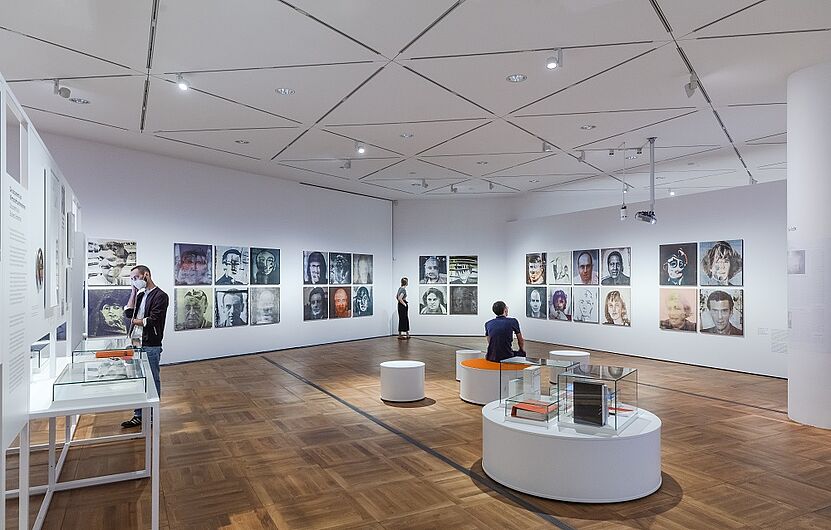 Artistic Research
At the invitation of the Deutsches Historisches Museum, the artist Loretta Fahrenholz has produced works, in close consultation with the curators, that offer a contemporary artistic perspective to complement the historical research. The print series "We-Wolf" was made by feeding portrait photos and paintings of artists from the first ten documentas into an image-recognition programme. The images in the series are haunted by the hidden presences of history, called forth by gaps, distortions and the reinterpretation and (mis)reading of data. For the film "documenta Dream", Fahrenholz used amateur footage of different documentas as source material for animating a composite historical view of the shows from visitors' viewpoints. Finally, in the performance "A Way of Turning", performers channel documenta's past by embodying excerpts of happenings and performance pieces that once took place there.
documenta +
Three videos on the exhibition "documenta. Politics and Art" focus on meaningful gaps and voids in the world exhibition and show what they reveal about the cultural and socio-historical context of documenta.
documenta + Bertolt Brecht
documenta + Harald Szeemann
Publication