Terror and Transgression in No Man's Land
The Films of Takahisa Zeze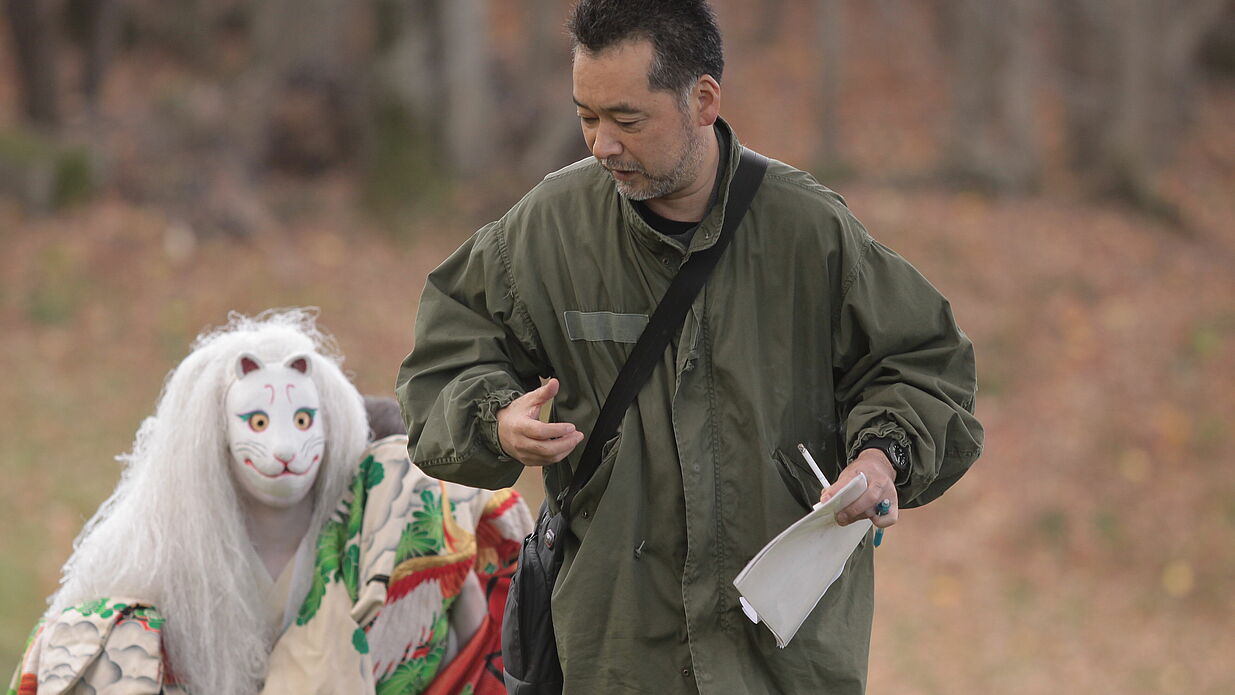 Takahisa Zeze is one of the most distinguished and prolific Japanese filmmakers of the present day. The director has realized more than 60 works since the late 1980s - including blockbusters such as the action-packed superhero variation Sutoreiyâzu Kuronikuru (Strayer's Chronicle, 2015) produced for Warner Bros. Japan.
Zeze's roots, however, lie in the realm of Pinku eiga - low-cost cinematic erotica produced by Japanese independent studios. The director used the artistic freedom provided by this singular production context in a particularly ambitious way and, with his non-conformist punk miniatures, directed increased interest back to this segment of Japanese cinema culture in the 1990s.
The success of Zeze's fascinating pink film contributions soon enabled him to branch out into other areas. With the complexly narrated ghost movie Kokkuri-san (1997), his work diversified; over the years, star-studded, big-budget productions followed, which made Zeze known to a mass audience in Japan.
Takahisa Zeze's filmography does not follow a clear chronology of phases, though. Time and again, the director is drawn back to his Pinku eiga beginnings and extravagantly quirky works that integrate historical references and philosophical episodes into speculative erotic film settings. The consistency with which he succeeds in various already-established production contexts also increasingly allows him to realize personal independent projects that subvert generic expectations in particular ways - including the 278-minute ensemble revenge drama Hevunzu sutôrî (Heaven's Story, 2010) and the historical epic Kiku to Guillotine. Onnazumō to Anarchist (The Chrysanthenum and the Guillotine, 2018), which tells of women's emancipation and anarchist rebellion after the Great Kantō Earthquake of 1923..
Beginning with the debut feature Kagai jugyō: Bōkō (Go to Haneda and You Will See Kids Dressed like Pirates Ready to Depart, 1989), which puts the exclusion of ethnic minorities in Japan on the agenda, it is primarily border-crossing characters and the limiting milieus into which they are planted that interest Zeze. He consistently tells Japanese history from the social margins and with a preference for allegorically charged landscapes the remoteness and transitory nature of which correspond with the identity crises and social isolation of his film characters.
The retrospective Terror and Transgression in No Man's Land, curated by Christian Lenz and supported by the Hauptstadt Kulturfonds, presents the feature film oeuvre of one of the most fascinating directors of our time, presenting 18 works from 1989 to 2021 - many of them as German and European cinema premieres. We would like to thank Isabelle Mathes for subtitling some of the films in the retrospective from sketch as well as Sakaguchi Kazunao and the National Film Archive of Japan.
For information on the individual films in this series, please refer to the German version of this site.
All films are shown in their original Japanese language versions and with either English (OmeU) or German (Omu) subtitles. The subtitle information is noted on the respective film pages on the German version of this site.