The Eyes of War
Photographs by Martin Roemers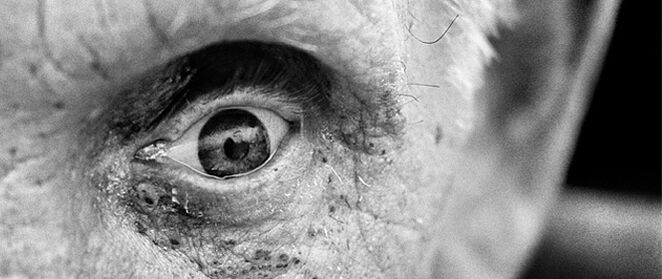 1 October 2014 to 4 January 2015
The traces of the Second World War have become seemingly invisible over recent years. Yet the full horror can still be felt in the survivors' stories, their eyes reflecting the terror and trauma of a wartime childhood. Through his images of the blind victims of war, photographer Martin Roemers has unearthed a haunting metaphor for the depths of the human soul. For this project, he made portraits of dozens of people, who had lost their eyesight as children, young adults or soldiers.
The Eyes of War features forty portraits with accompanying interviews; it remembers the forgotten yet transcends their individual stories of suffering. Former enemies from Germany, the United Kingdom, the Netherlands, Belgium, the Ukraine and Russia are united in their fate as blind people and as victims of war.
Kindly supported by the Embassy of the Kingdom of the Netherlands.