Relics of the Cold War
Photographs by Martin Roemers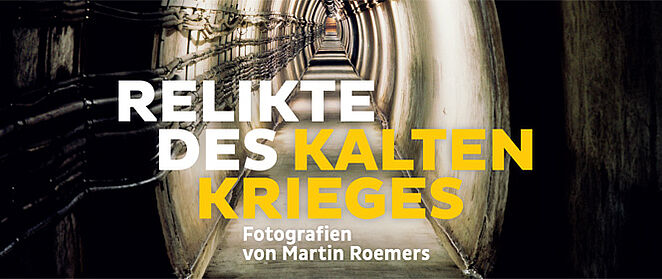 4 March to 14 August 2016
What is left of the Cold War? Dutch photographer Martin Roemers gives a clear answer: the structural and topographic relics of the conflict between East and West in Europe. He has tracked down and, so to say, preserved its traces. Twice winner of the World Press Photo Award and the 2015 Series Winner of the Street Photography Award, Roemers was honoured by the Deutsches Historisches Museum with the solo exhibition The Eyes of War in 2014/2015.
His impressive photo series titled "Relics of the Cold War" will go on show for the first time in Germany at the Deutsches Historisches Museum from 4 March until 14 August 2016. It comprises photographs taken between 1998 and 2009 in ten European countries: Russia, Poland, the Czech Republic, Ukraine, Latvia and Lithuania from the former Eastern bloc; Great Britain, the Netherlands and Belgium from the West, and finally both parts of once-divided Germany. Martin Roemers' photographs take us to abandoned army bases and bunker complexes, military training areas, technical installations, monitoring facilities and military cemeteries.
The exhibition sets the "Relics of the Cold War" series in its historical context. Themed sections examine the arms race in the nuclear age, the defensive measures and preparations for the eventuality of a third world war, the role of technology, the rise of the intelligence services and the instrumentalisation of history in public commemoration. They reveal that the Cold War was both a confrontation between two systems and a system in itself: one that has left similar, once functional remains on both sides of the Iron Curtain.
Kindly supported by the Embassy of the Kingdom of the Netherlands.
Exhibition flyer
Download (PDF)
Pictures of the exhibition