Flappers, It-Girls, Funny Ladies
Lust and laughter in the American silent movies of the 1920s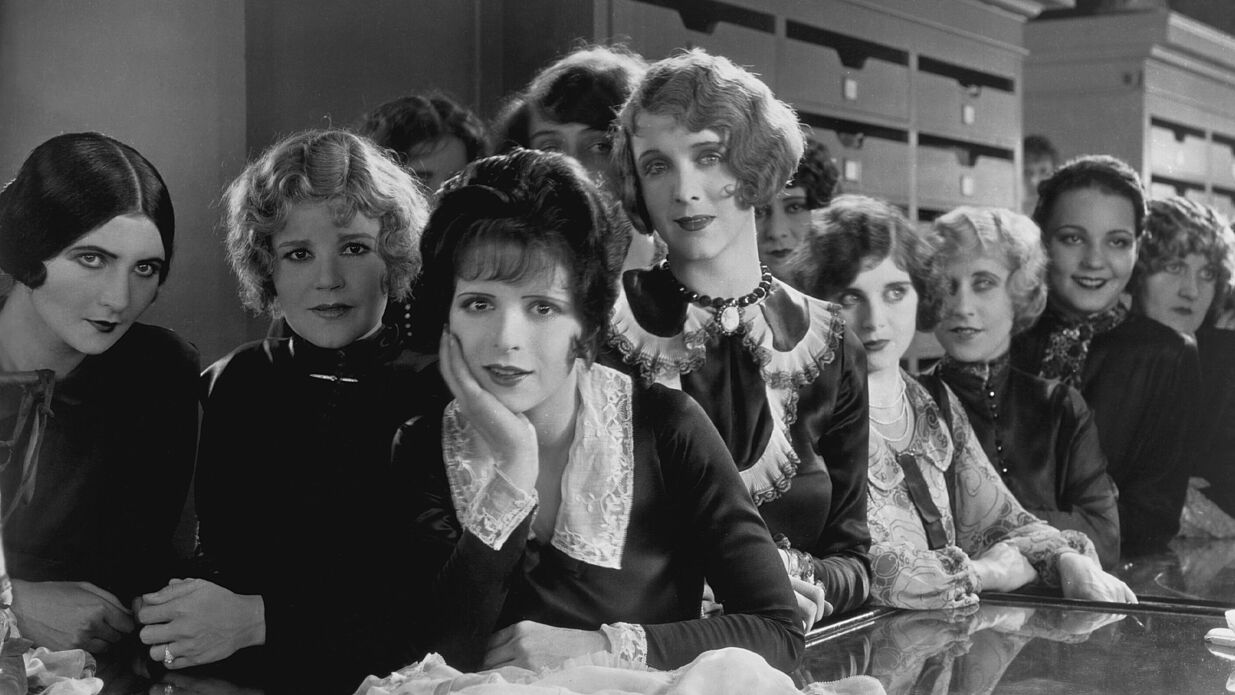 Everybody used to know them: Mabel Normand and Marion Davies, Gloria Swanson and Clara Bow, Colleen Moore and the Talmadge sisters. In the silent movie era, they were among the most popular actresses and were famous for their comedic talent. In wit and physical comedy, they could easily rival their male colleagues Charlie Chaplin, Buster Keaton, or Stan Laurel and Oliver Hardy. Their comedies are about romantic entanglements, but they also deal with financial independence, the joy of consumption, and their stars' own physicality. These actresses offer new role models and revolt against conventions, patriarchs, and antiquated living conditions. They parody and satirize, are rebellious, stubborn, and full of joie de vivre. Again and again, their films also offer clear-eyed reflections on the star cult of the entertainment industry. Mabel Normand, Gloria Swanson, and Marion Davies do this unforgettably in The Extra Girl (1923), Stage Struck (1925) and Show People (1928) - three highlights of comic art!
In the 1920s, American actresses were acclaimed stars; their films set out from Hollywood and travelled around the world. They could also be seen in Berlin, where they served as role models for young women— in the shape of the lively 'flapper,' for example—in questions of contemporary fashion, self-empowerment and sexual charisma. The German comedy Die Kleine vom Varieté (1926) with Ossi Oswalda, for instance, shows that, in this regard, a transatlantic exchange took place. While Chaplin, Keaton & Co. are still famous today, the films of their female contemporaries are only just being rediscovered by the broader public, with a variety of female acting emerging that transcends the boundaries of gender images and paints the development of film comedy in a new light. Those who love silent films and laughter can now explore the wonderfully comical, anarchic films of the Jazz Age.
The series Flappers, It-Girls, Funny Ladies is curated by Philipp Stiasny and Frederik Lang and is supported by the Hauptstadtkulturfonds, Berlin's cultural fund. The program will be continued in the first quarter of 2021. We would like to thank Maggie Hennefeld, Kristen Anderson Wagner, Steve Massa, and Oliver Hanley for their comments and suggestions.