"Divinely Gifted". National Socialism's Favoured Artists in the Federal Republic
Many renowned protagonists of the National Socialist art scene continued to be active as full-time visual artists after 1945. They produced works for the public space, received lucrative commissions from government, industry and churches, taught at the art academies, submitted proposals to art competitions and were represented in exhibitions. They were able to profit from the antimodernist climate that still prevailed in the immediate post-war decades. The point of departure for the first exhibition on this topic is the so-called "Divinely Gifted List", which was compiled on behalf of Adolf Hitler and Joseph Goebbels in 1944. The 114 sculptors and painters on the list were considered "indispensable" and were exempt from military duty and work assignments. The post-war careers of such "divinely gifted" artists as Willy Meller, Adolf Wamper, Richard Scheibe, Arno Breker, Hermann Kaspar, Werner Peiner, Rudolf Hermann Eisenmenger or Paul Mathias Padua contradicted the image of a fresh start in the politics of art after 1945. The exhibition sheds light on their careers in the Federal Republic and Austria, their networks as well as their thematic choices and the reception of their works. With this, questions of continuity, expectations and adaption to the prevailing atmosphere can be adequately dealt with from both a historical and art-history perspective.
View into the exhibition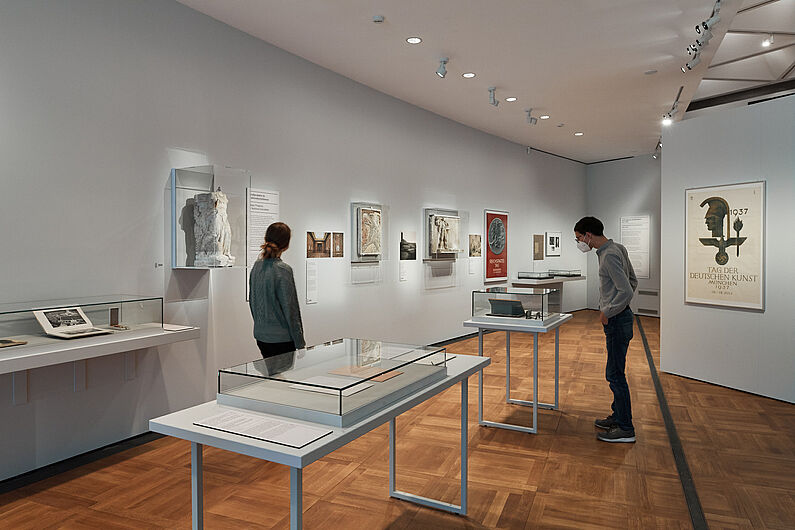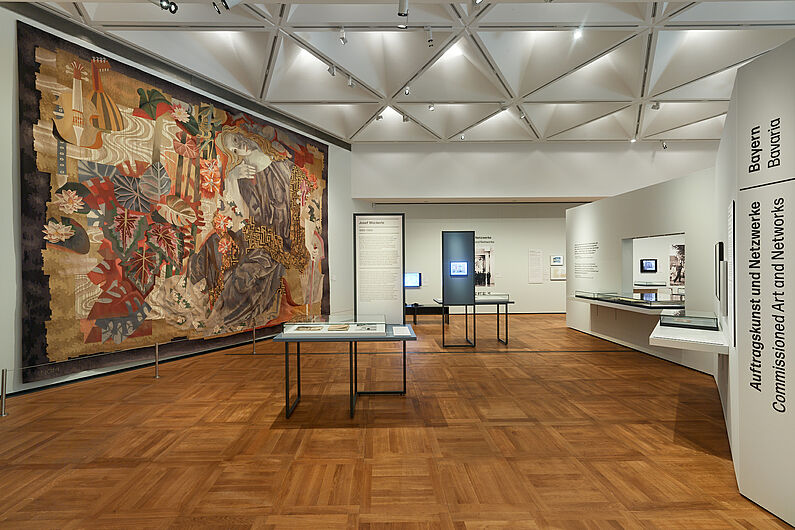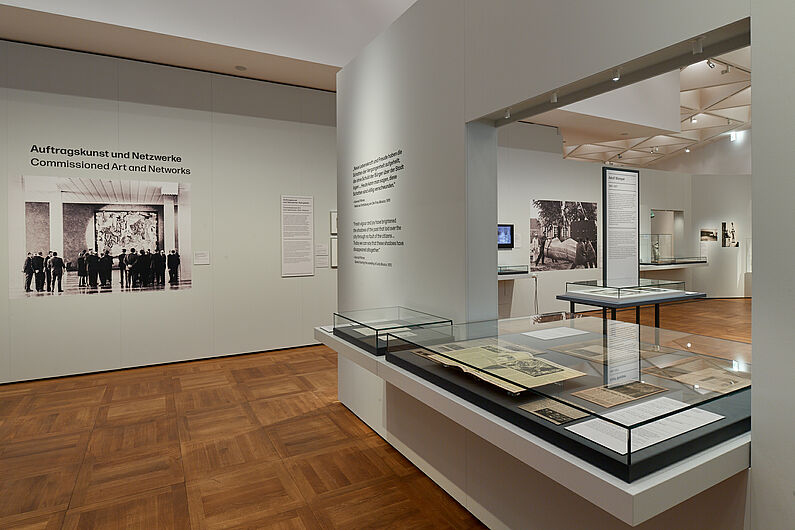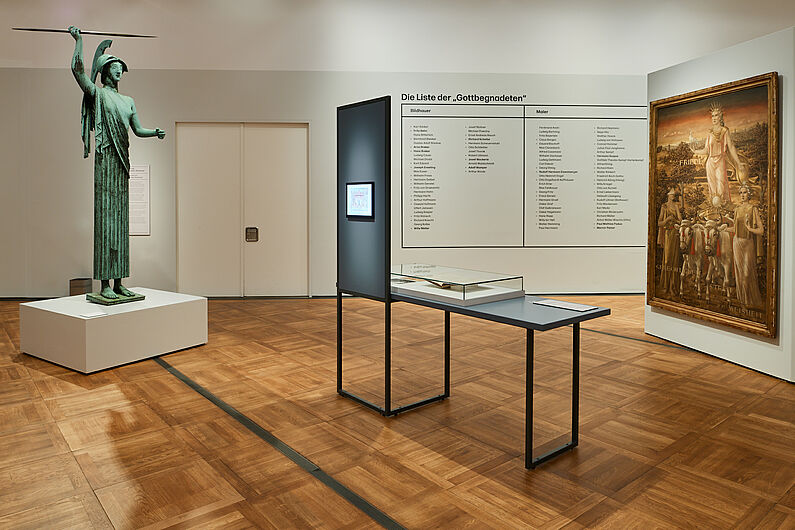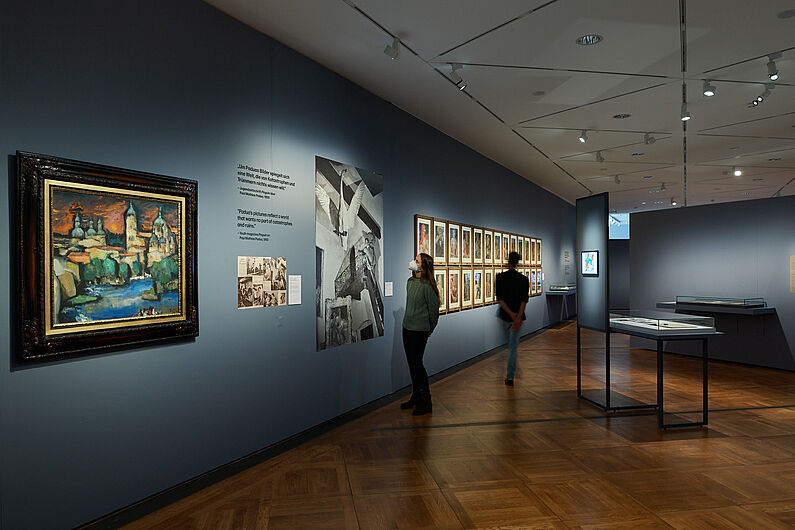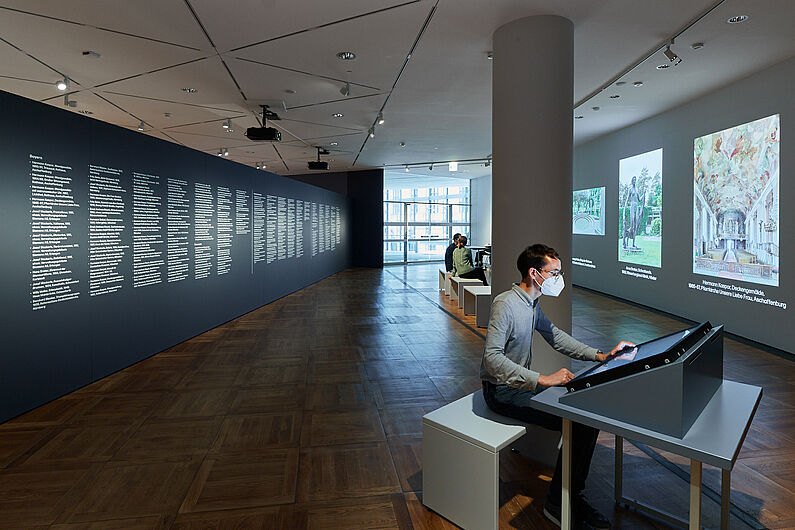 Works of "divinely-gifted" artists in (semi-)public space
Curator-led tours in German through Berlin, Munich, Düsseldorf and Vienna
Even today, the works of artists of the "divinely-gifted list" mark the landscape of many German inner cities. Kept going by recognition and networks which remained operational, even post-1945 they continued to win countless competitions and receive contracts for "art-on-building" projects and to shape foyers and squares, museums and memorials. These spaces testify to almost uninterrupted career progressions. Curator Wolfgang Brauneis showed this on two-hour walks through Berlin (12.09.2021), Munich (19.09.2021), Düsseldorf (10.10.2021) and Vienna (17.10.2021).